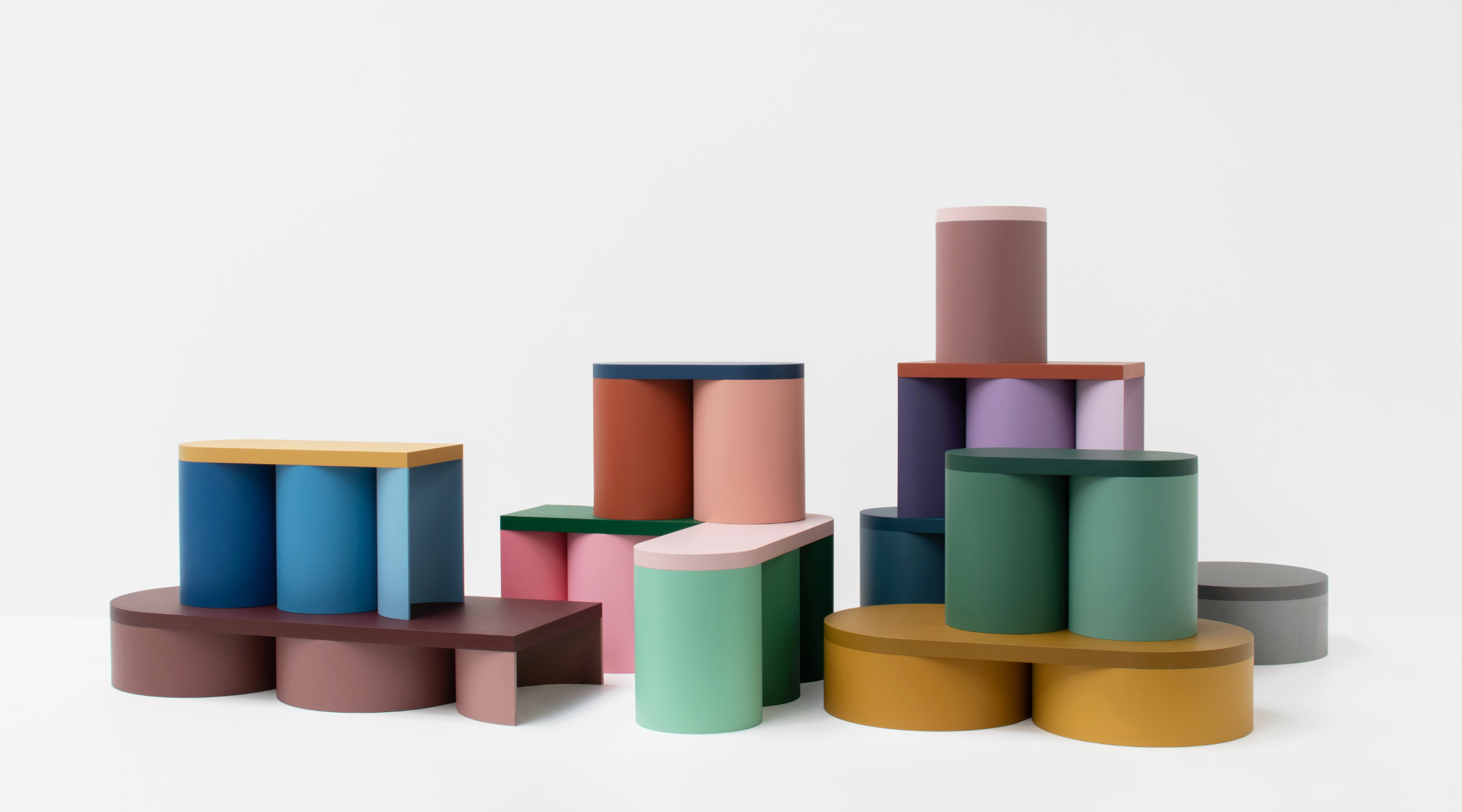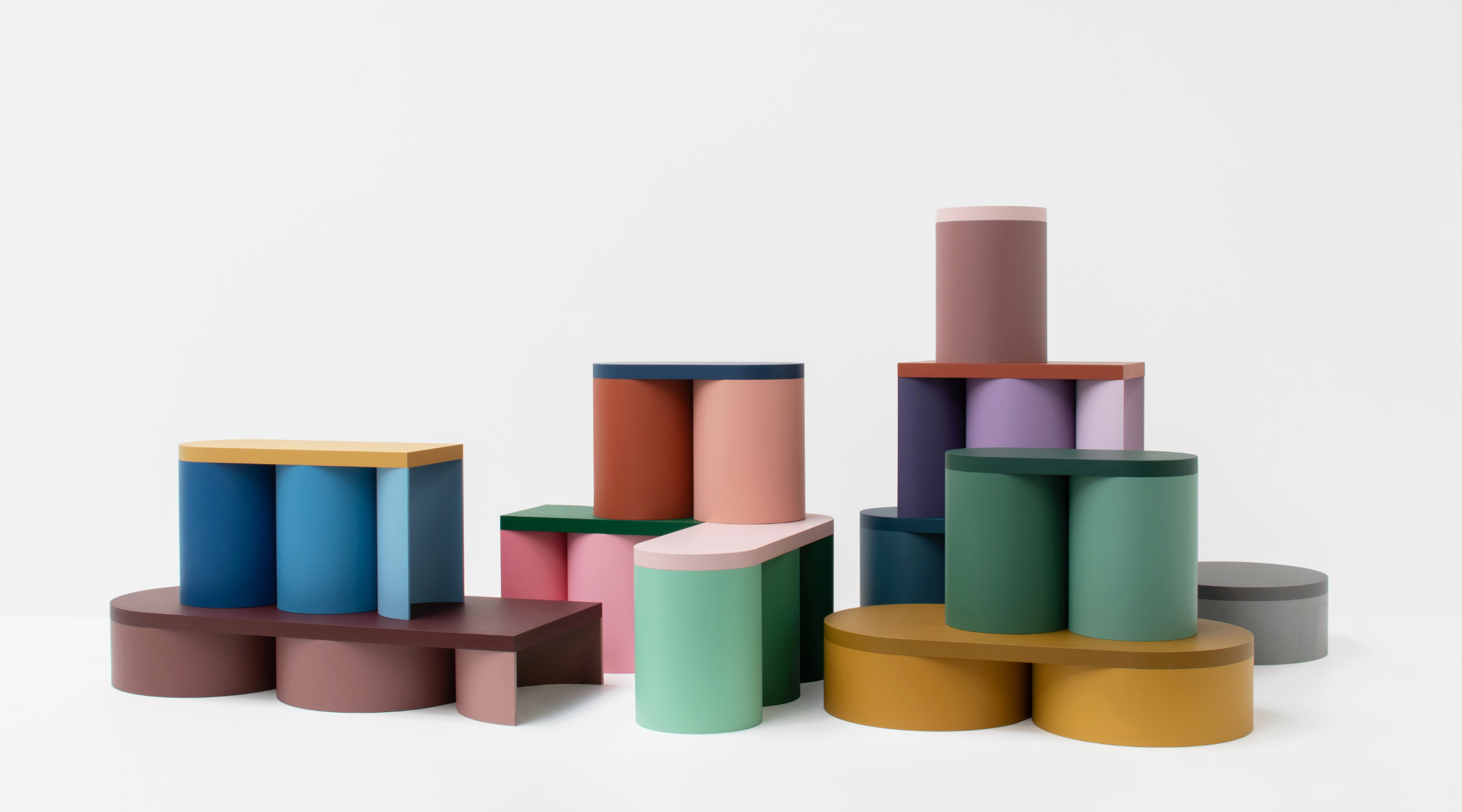 Form is a series of stools and tables that began with a single, basic shape — a hollow bentwood cylinder — that was expanded or contracted, left whole or sliced in half, multiplied in rows of two or three, and topped with slab surfaces for seating or display. One edition is more playful, with tonal gradient bases and contrasting, eye-catching tops. Blue pairs with yellow, green with pink, lavender with rust. The second edition is a bit more sophisticated, with each work occupying a single color family, each of its elements slightly darker than the next. Both are defined by the harmonious interplay of color and form.
MATERIALS
wood (solid MDF top, mdf-bended elements) coated with acryl-based paint
DIMENSIONS (MM)
WIDTH between 350 and 1050 x D 350 x H 485
This item is available at our webshop.
[unex_ce_button id="content_ydlzz2e4w,column_content_0rqkpylgs" button_text_color="#000000" button_font="bold" button_font_size="15px" button_width="auto" button_alignment="left" button_text_spacing="1px" button_bg_color="#ffffff" button_padding="10px 20px 10px 20px" button_border_width="1px" button_border_color="#000000" button_border_radius="0px" button_text_hover_color="#ffffff" button_text_spacing_hover="2px" button_bg_hover_color="#000000" button_border_hover_color="#000000" button_link="https://nortstudio-shop.com" button_link_type="url" button_link_target="_blank" has_container="" in_column="1"]SHOP ONLINE[/ce_button]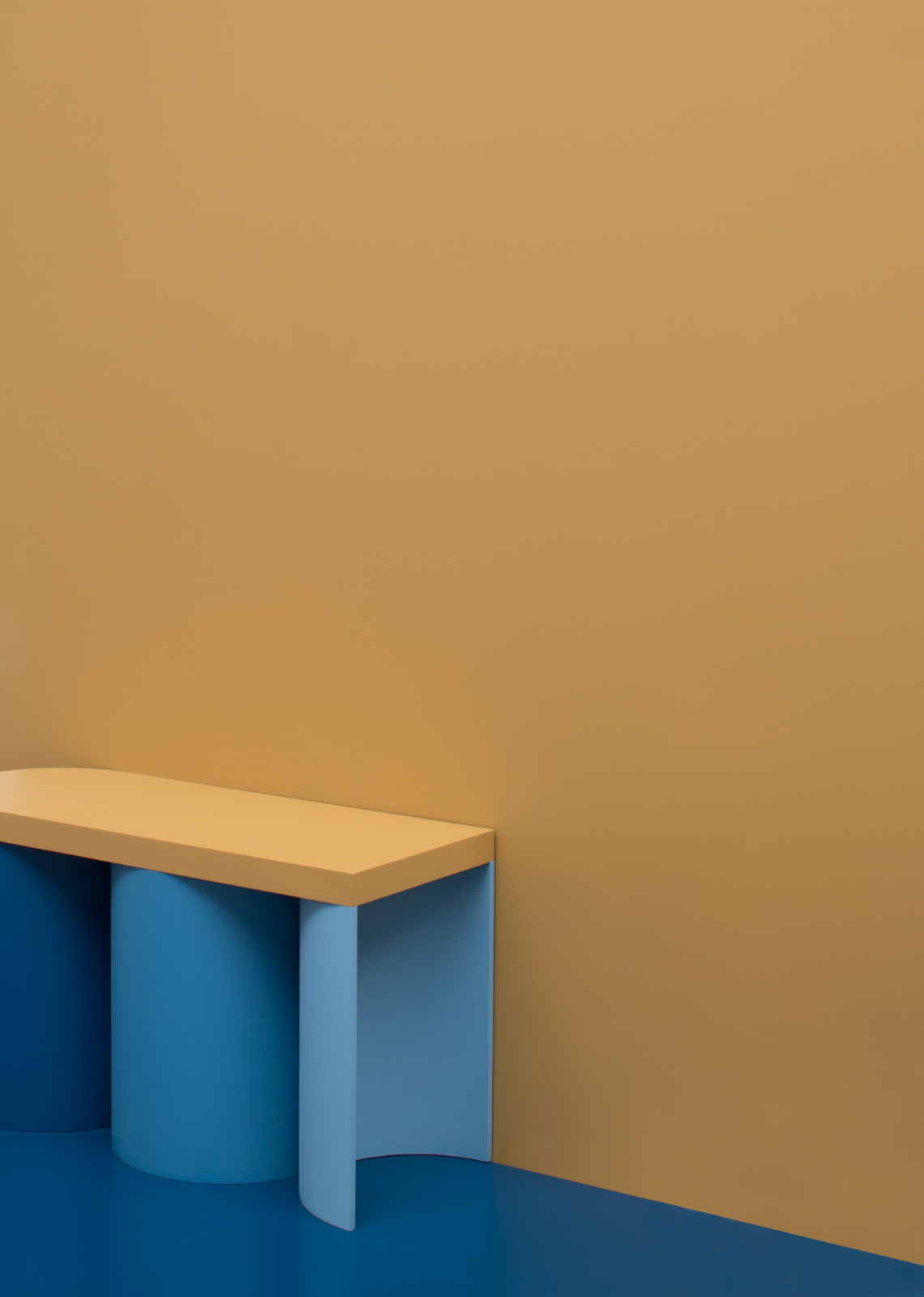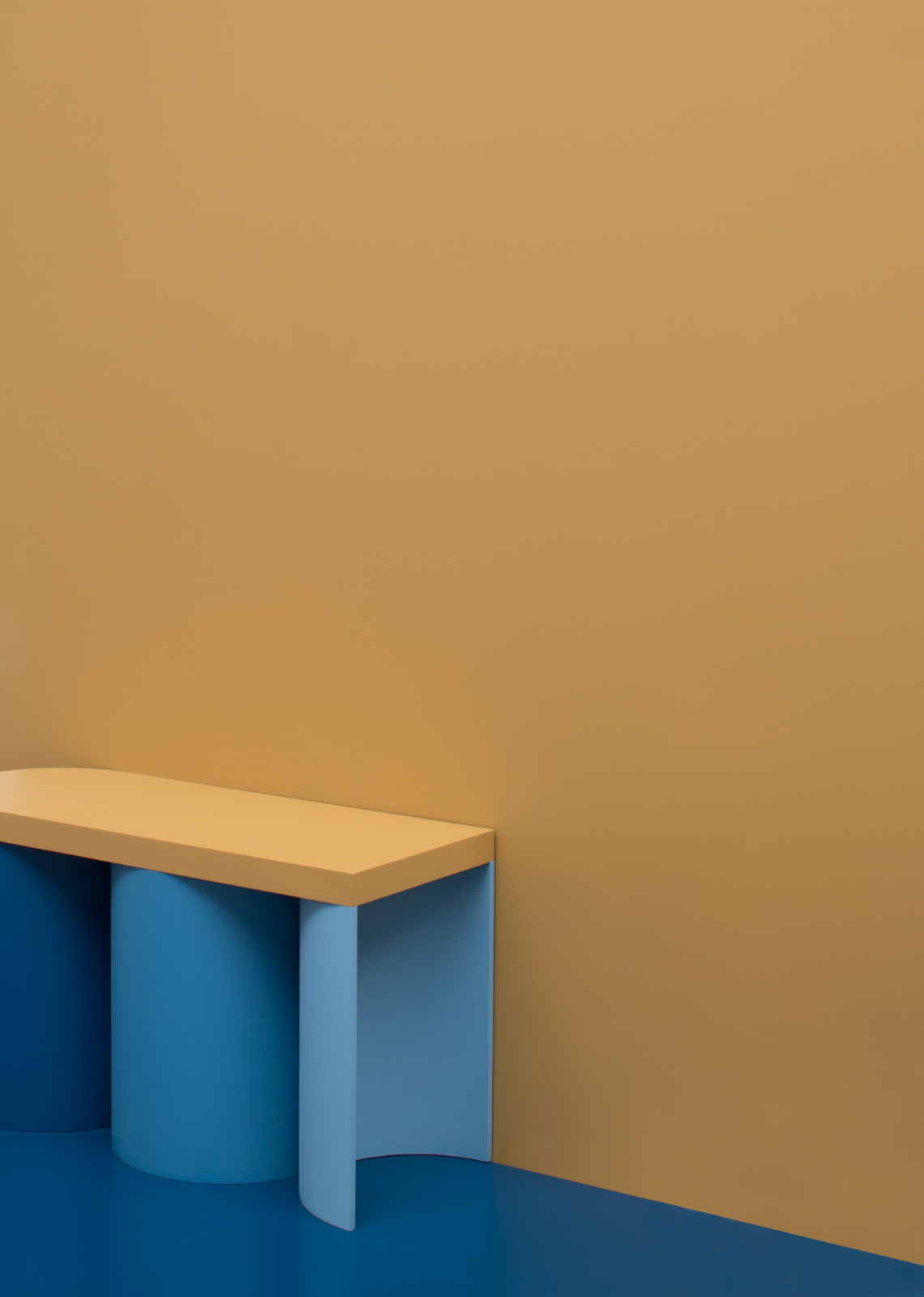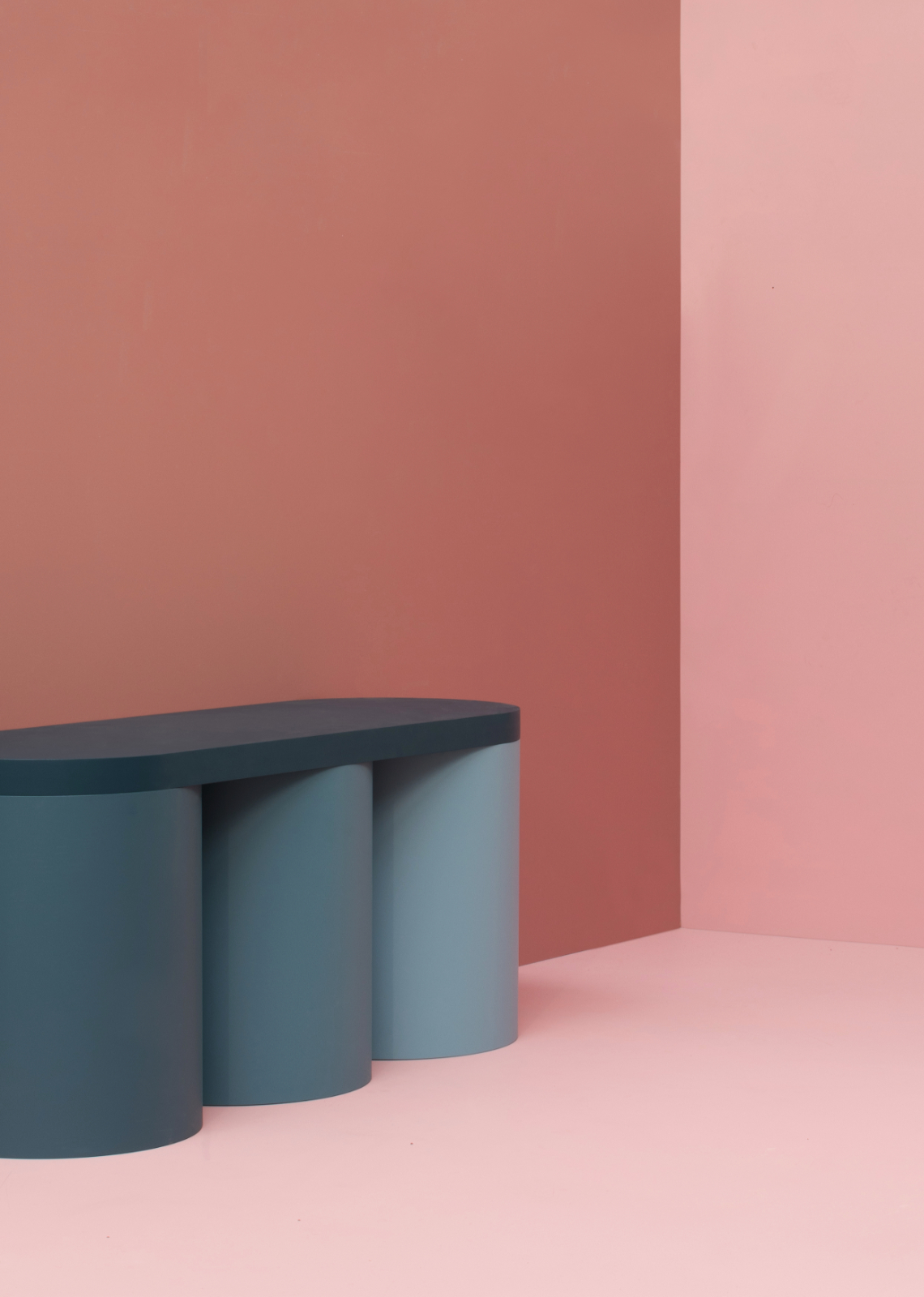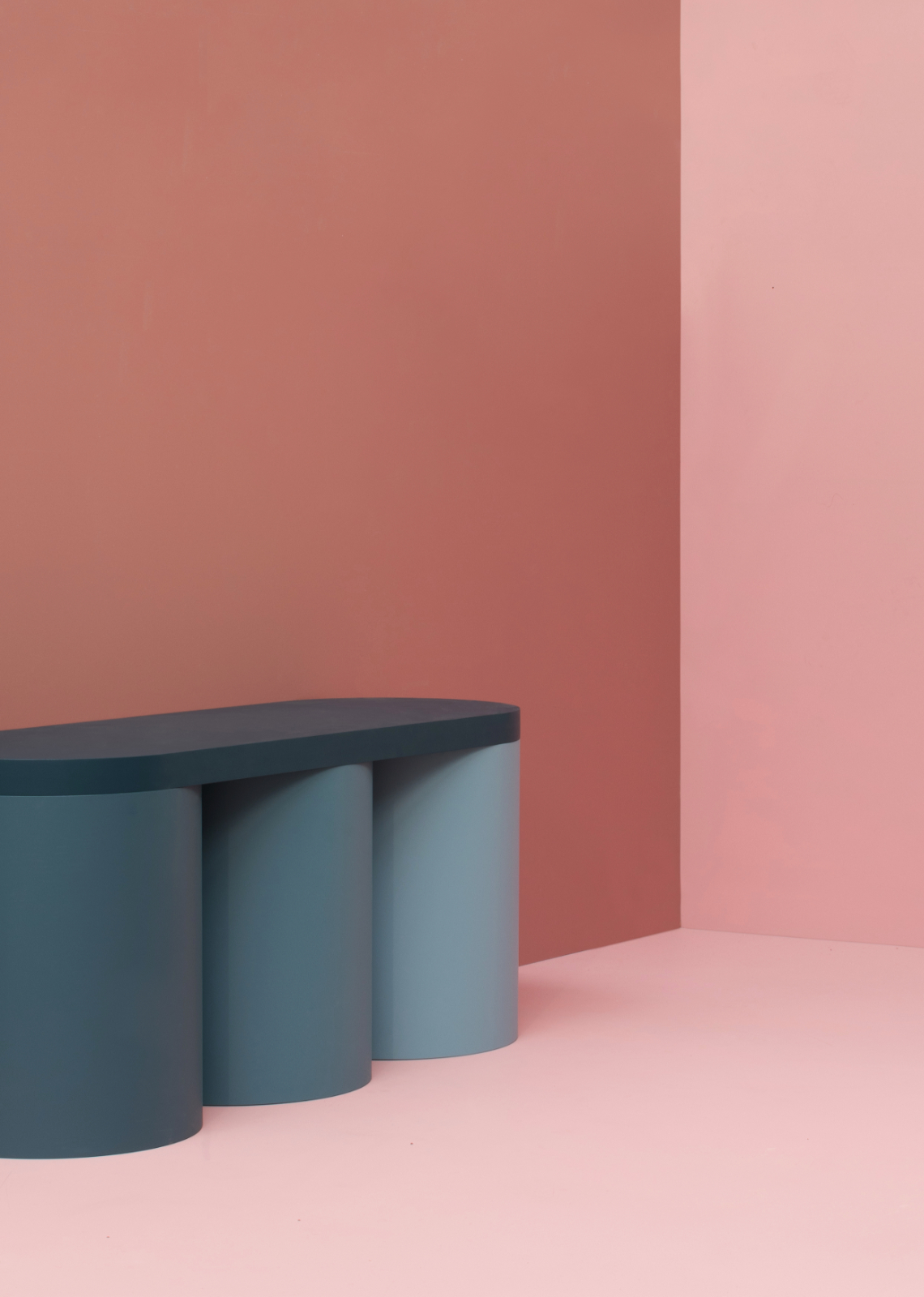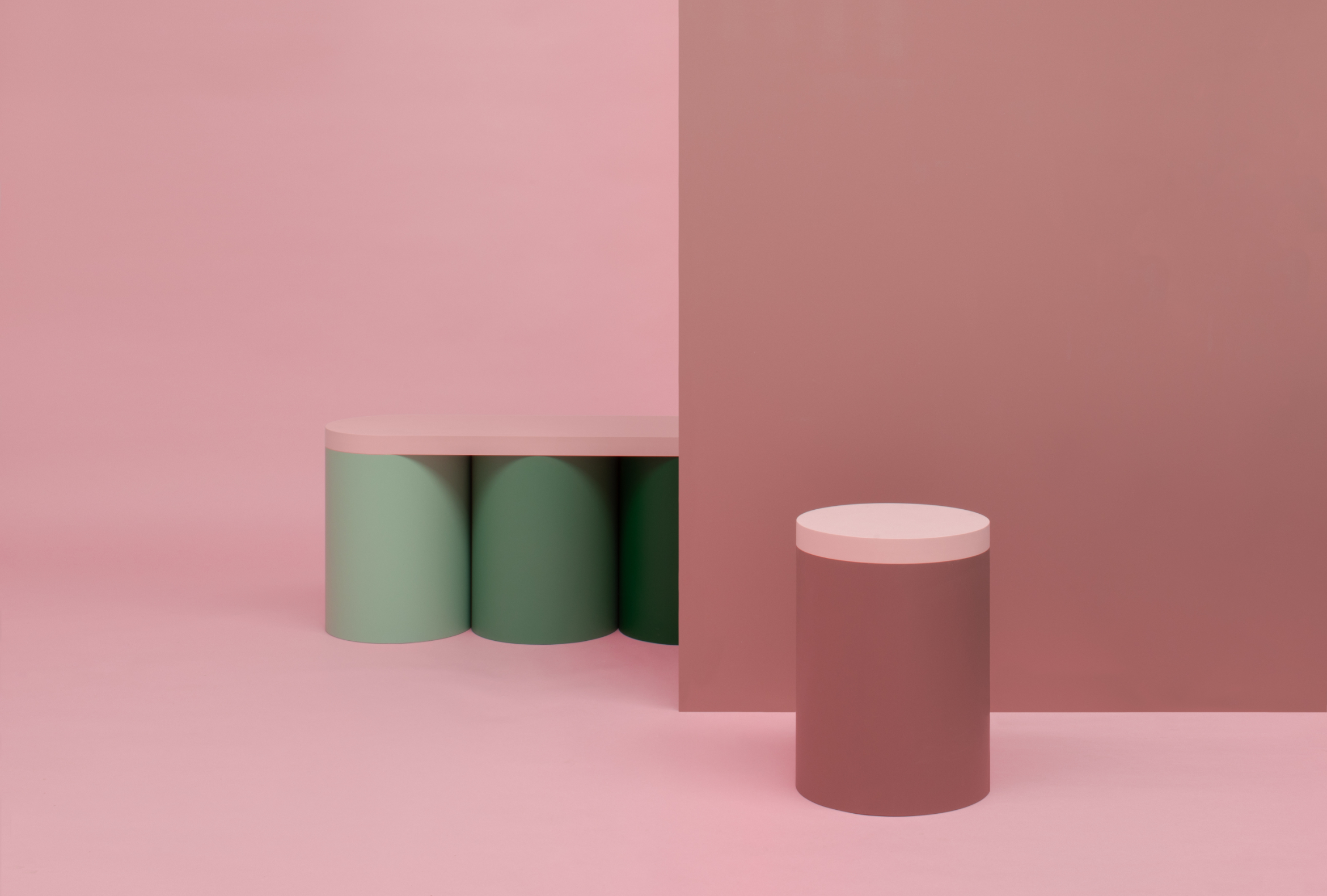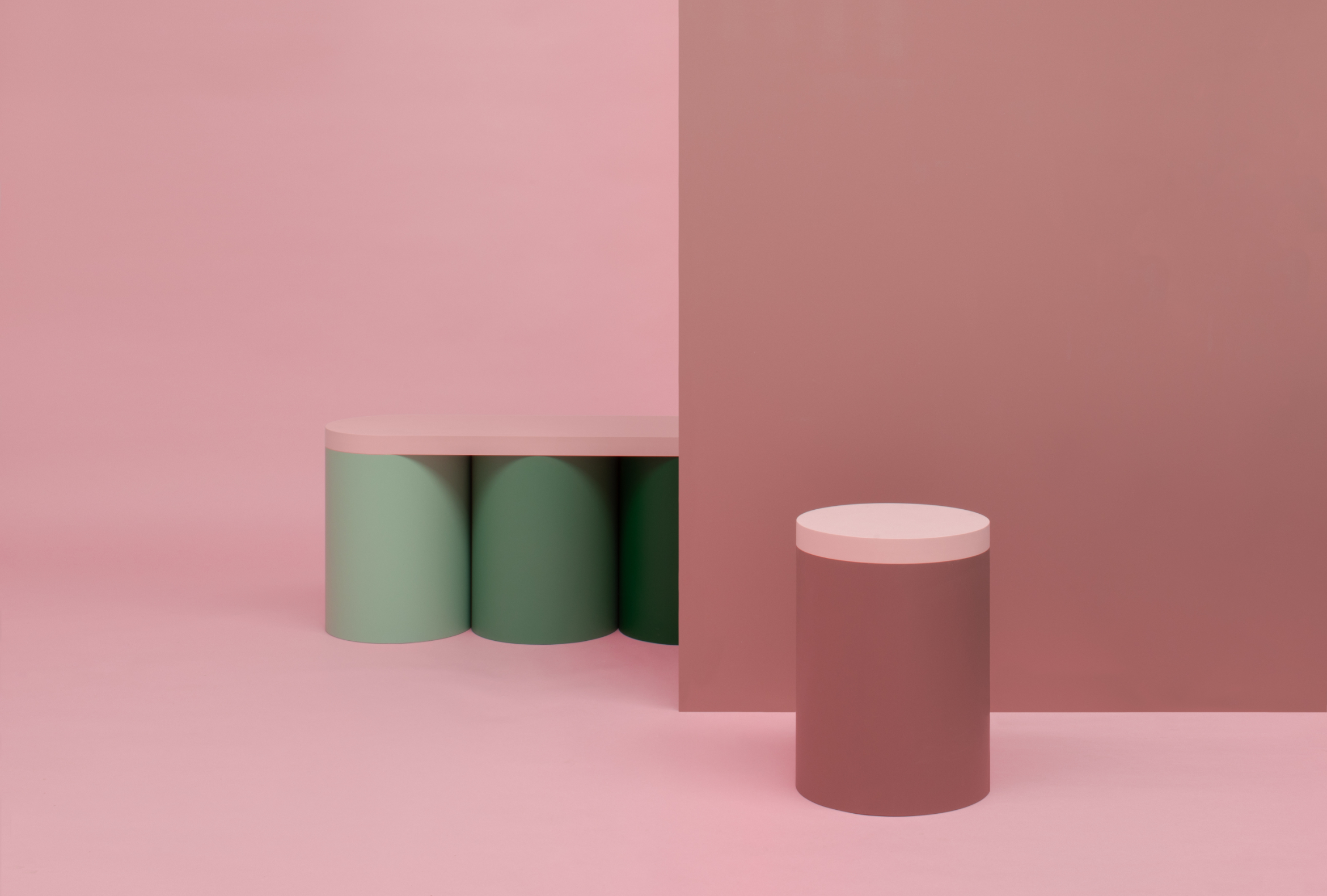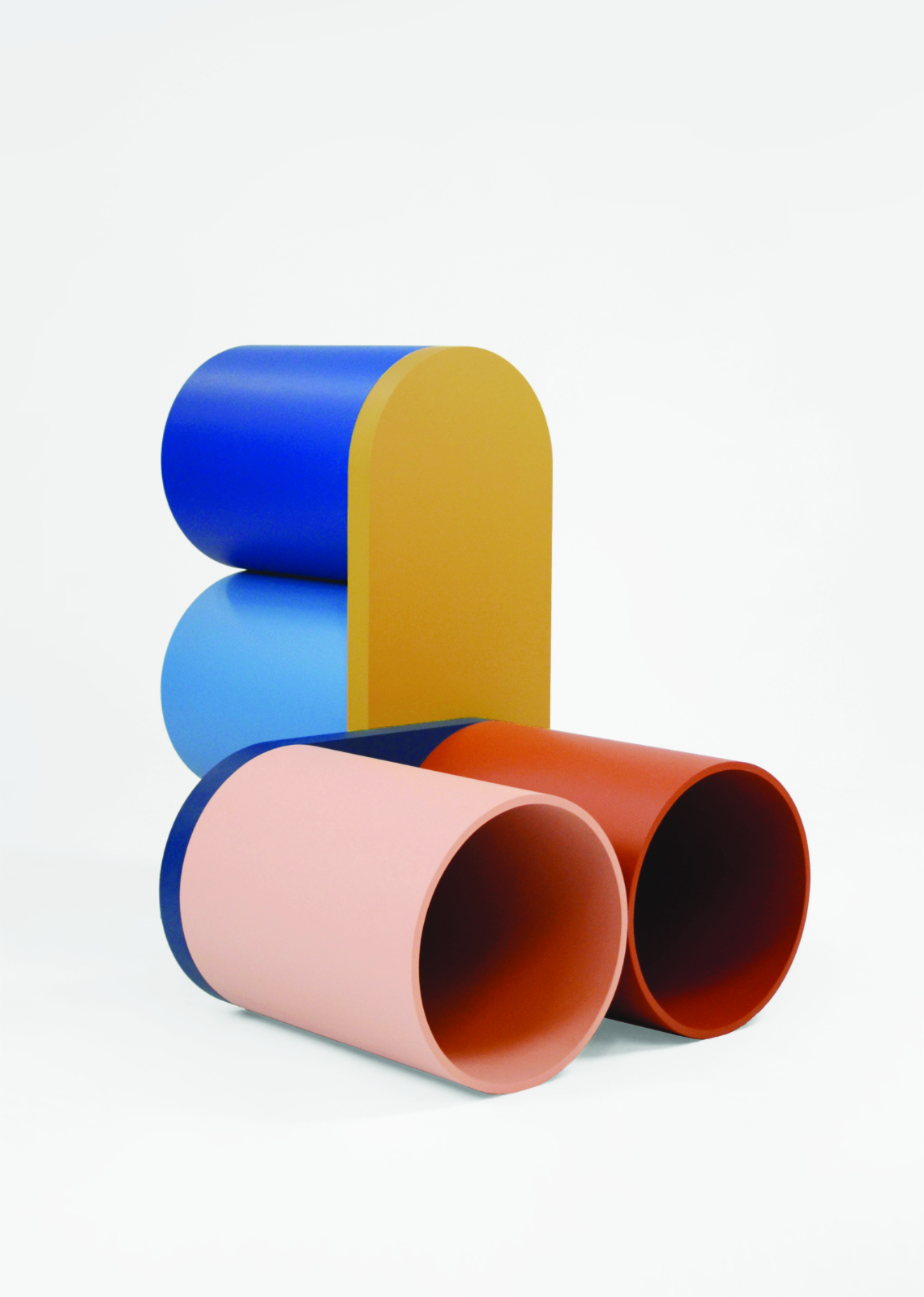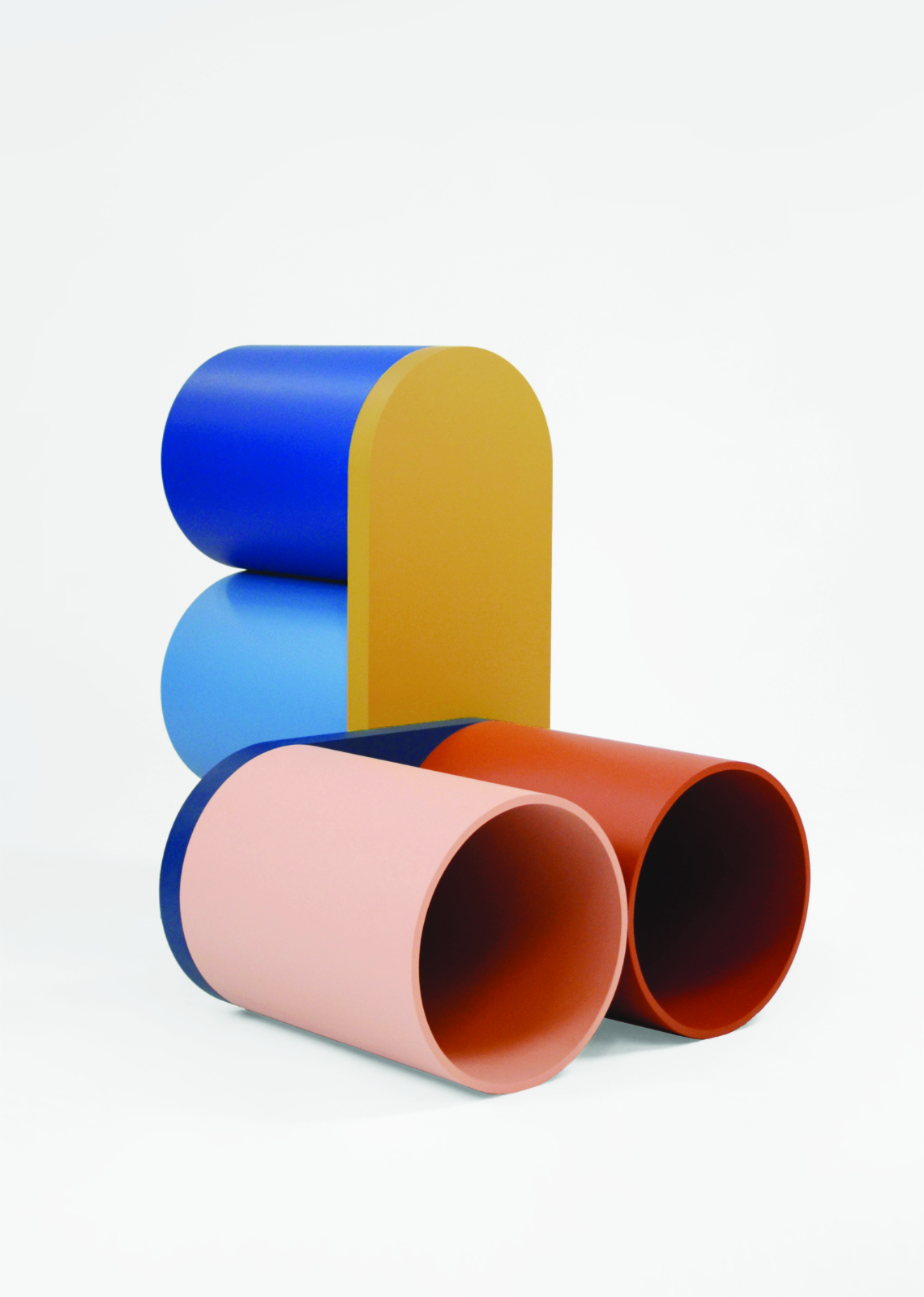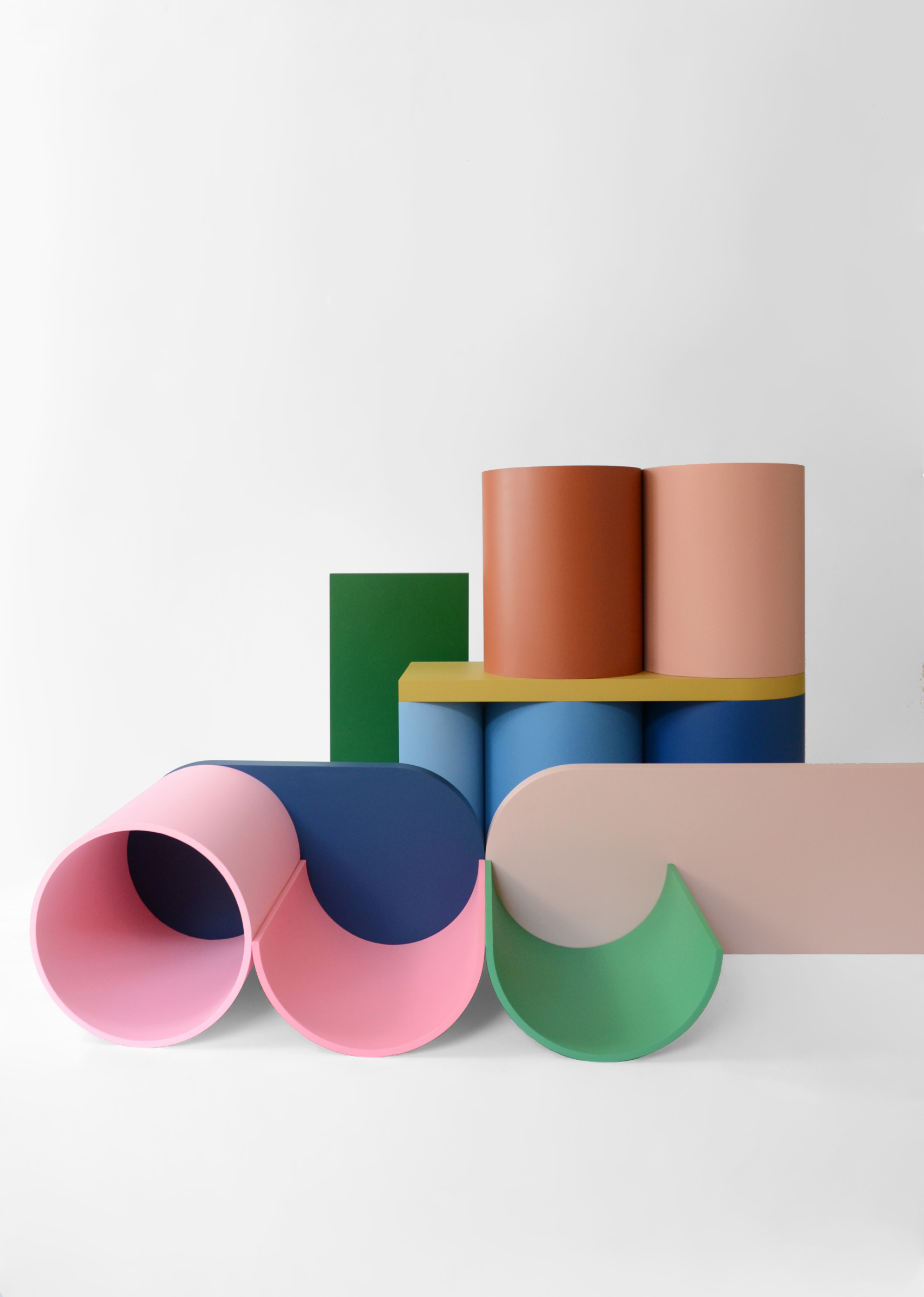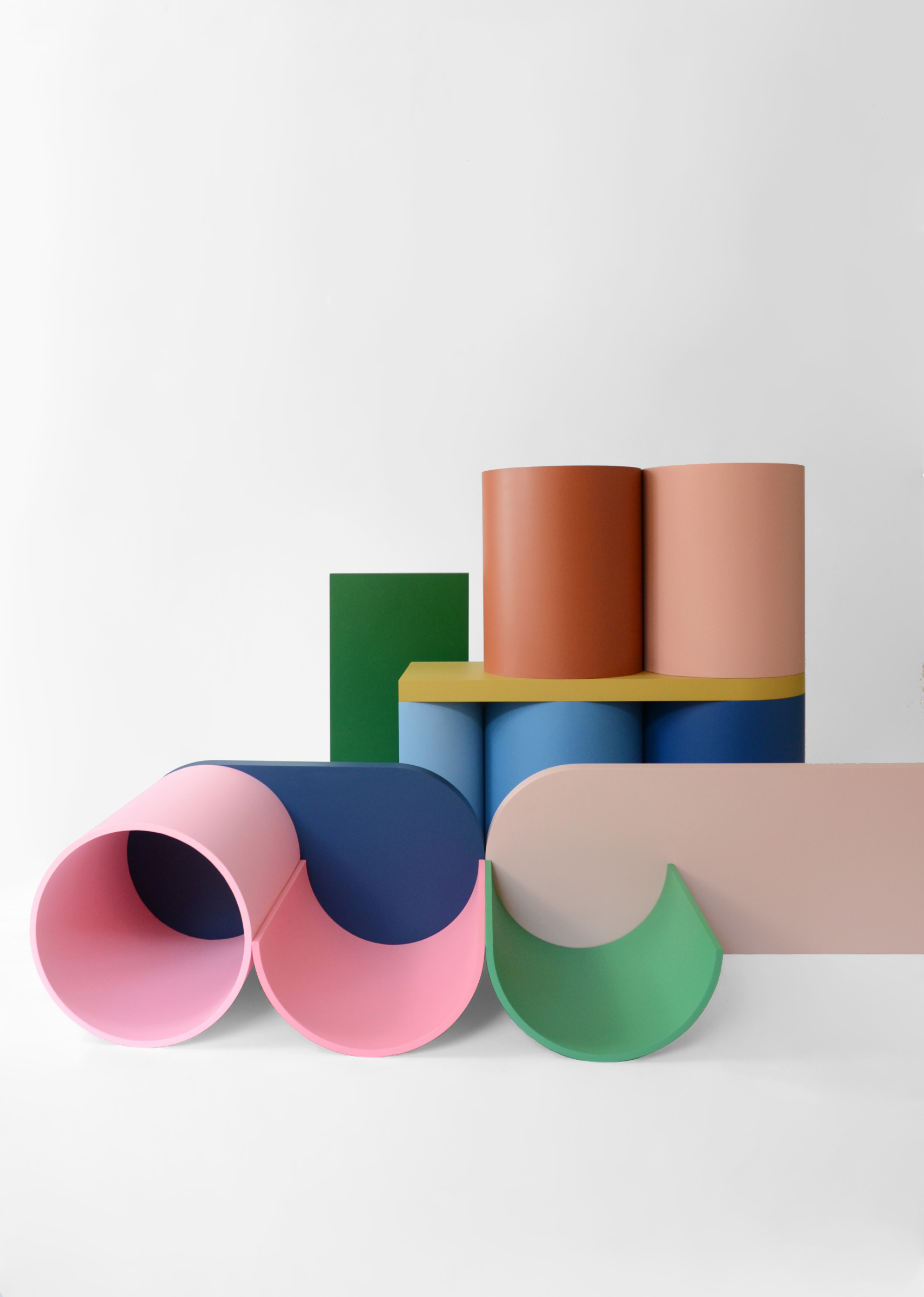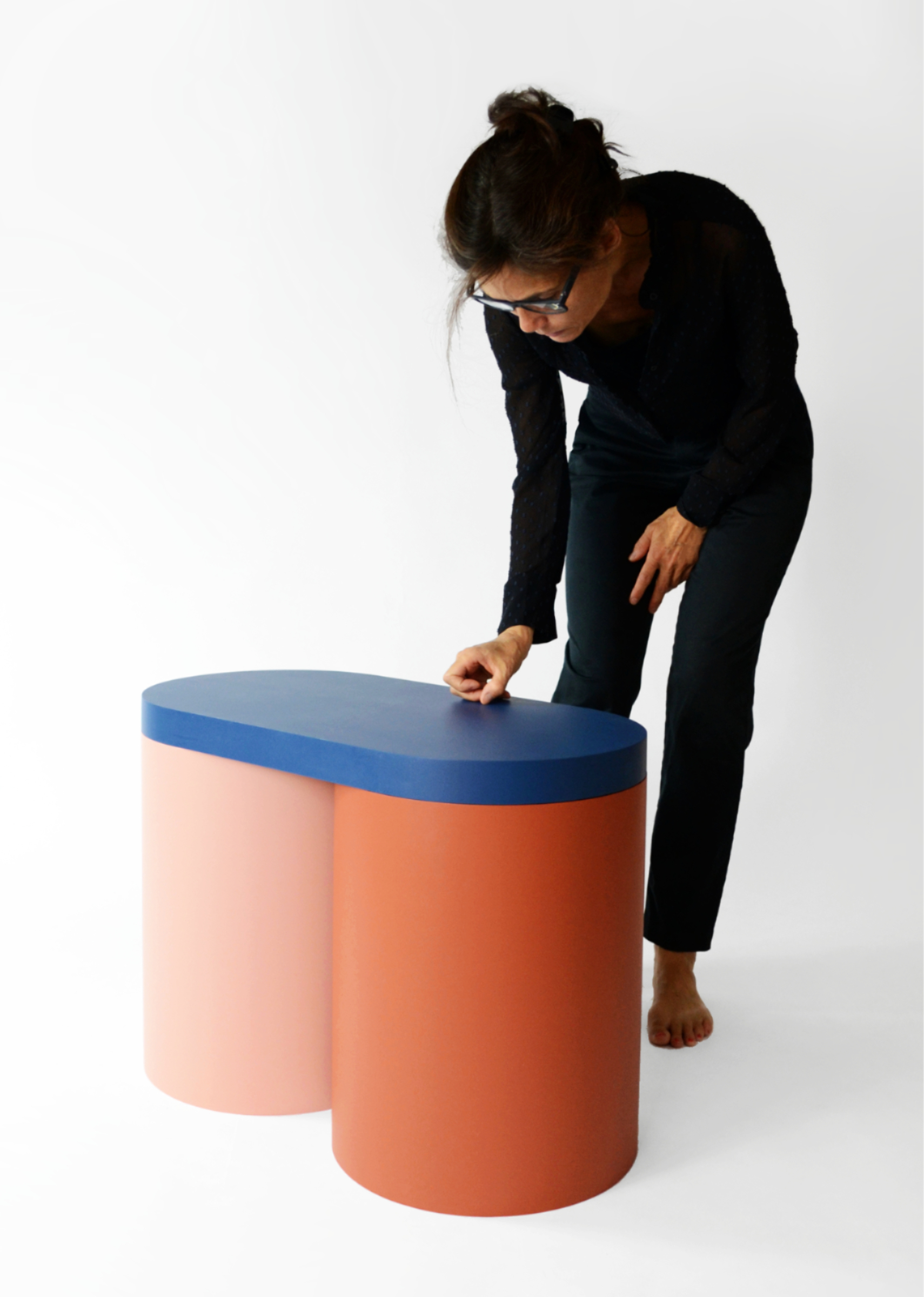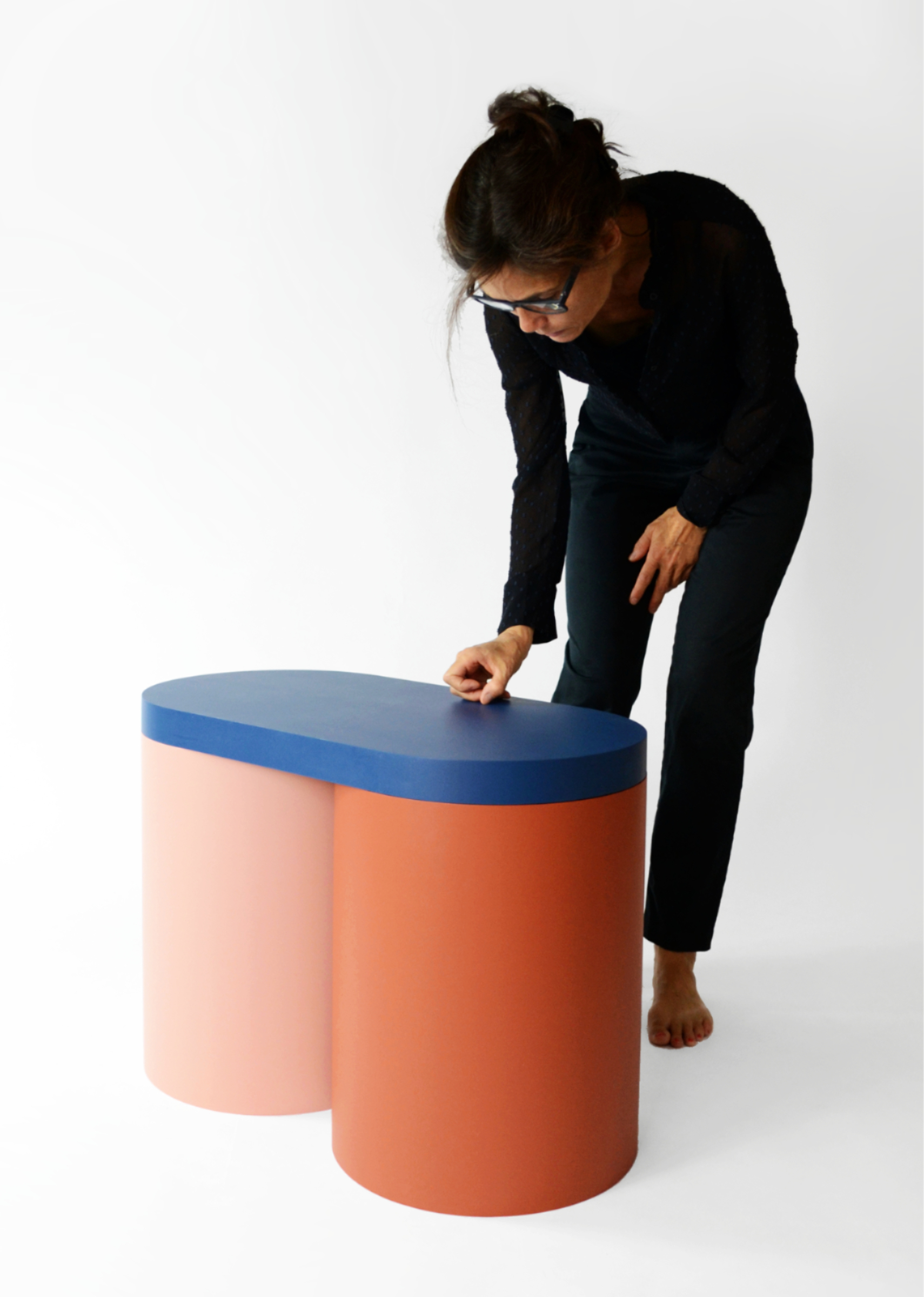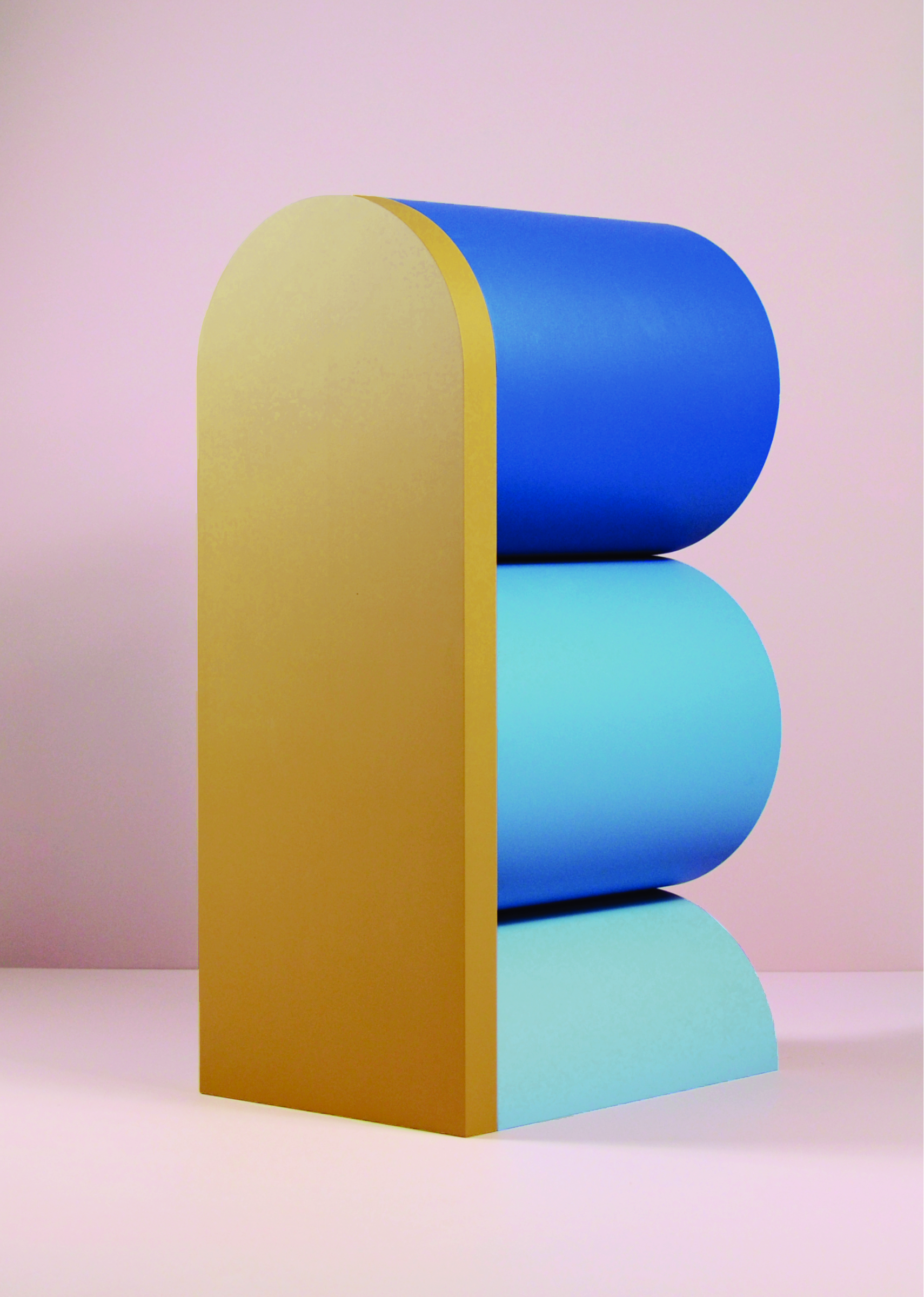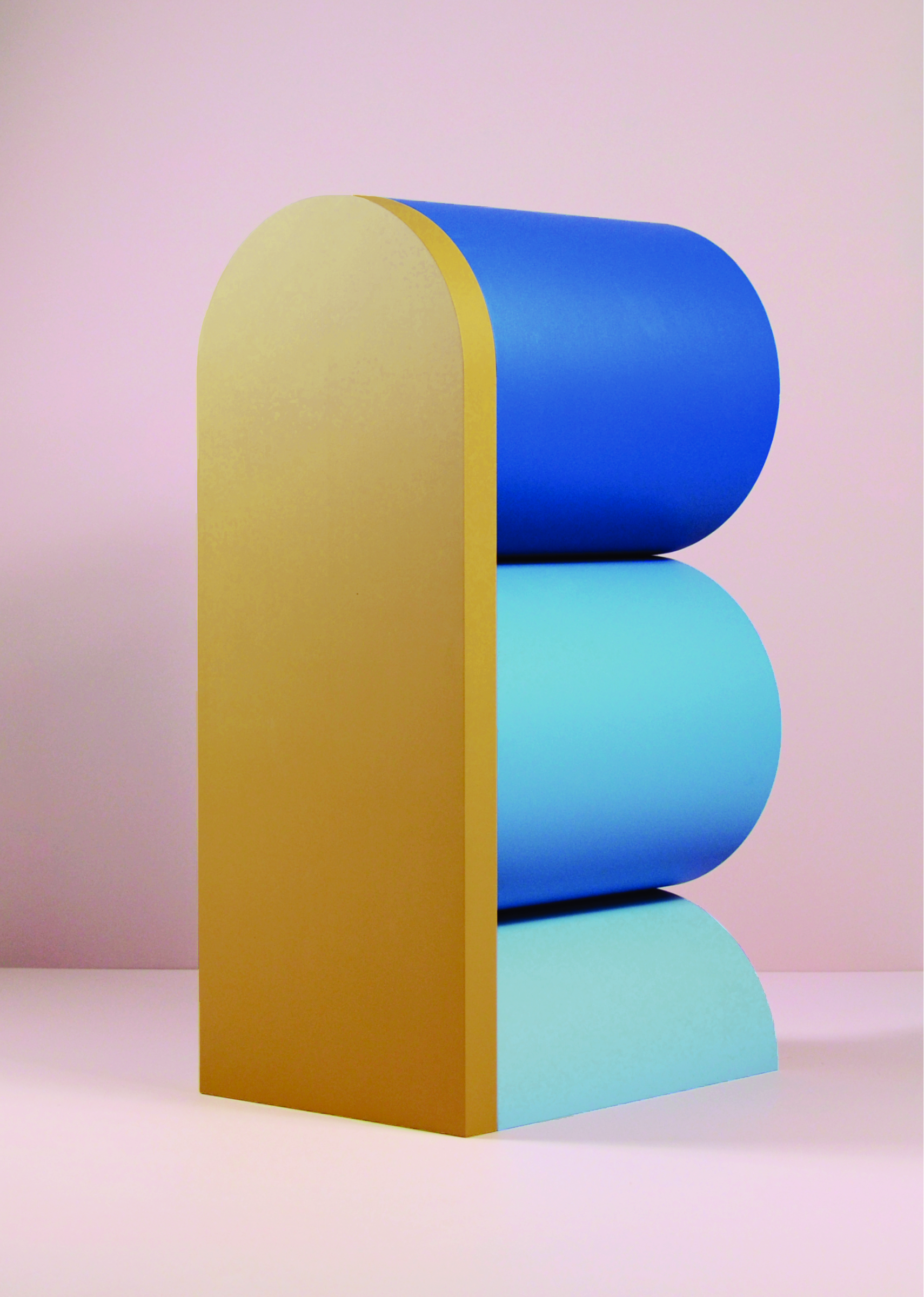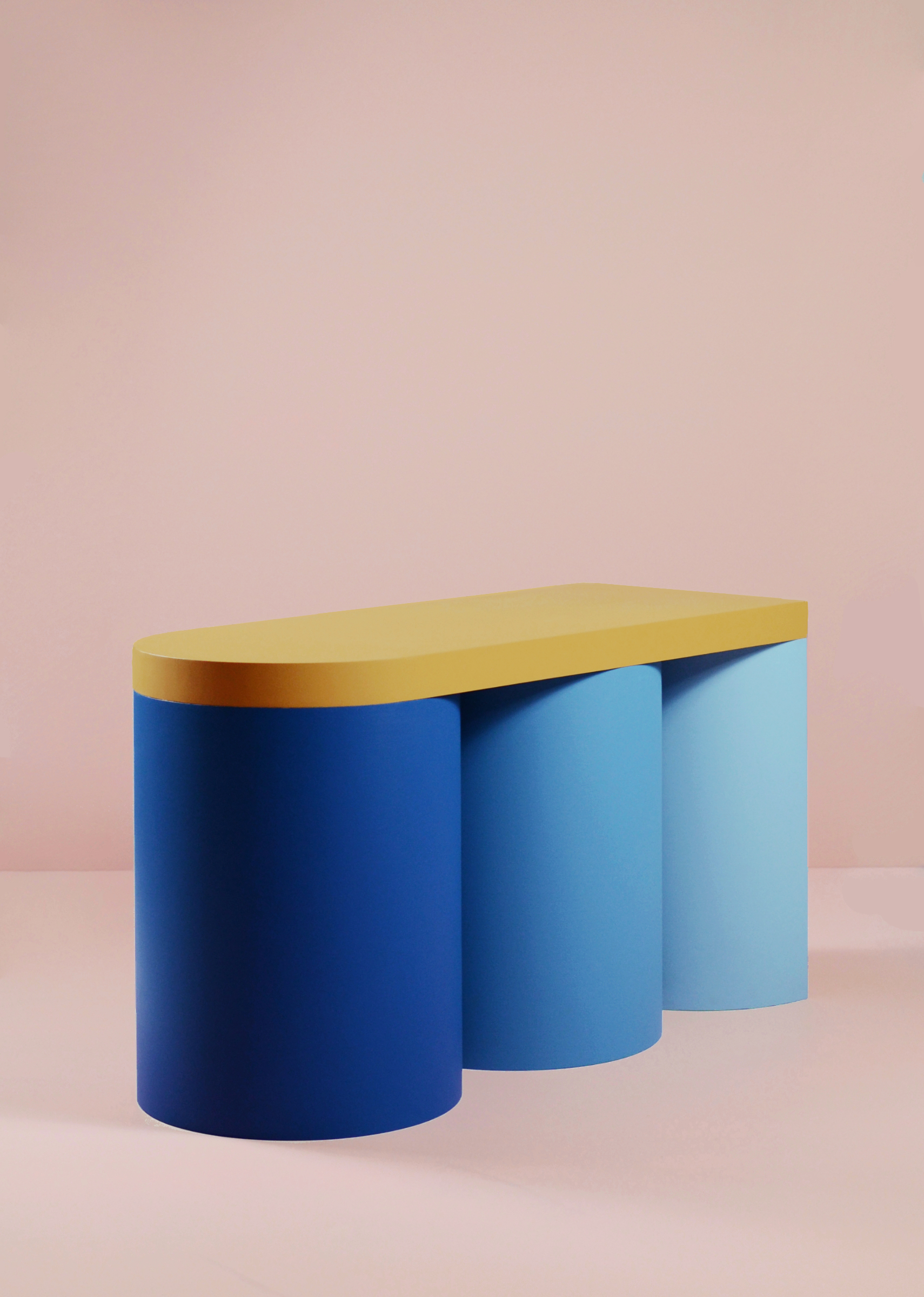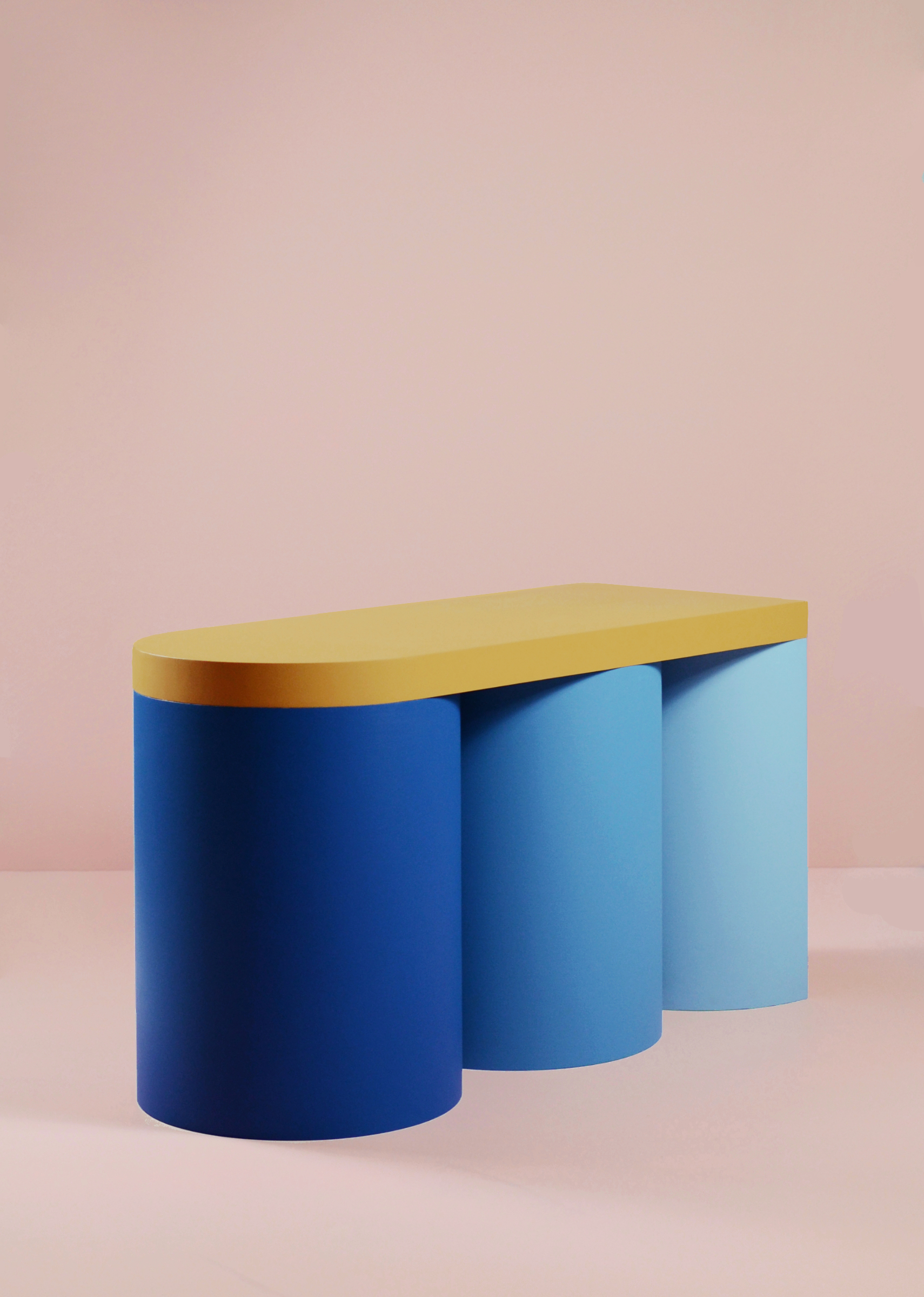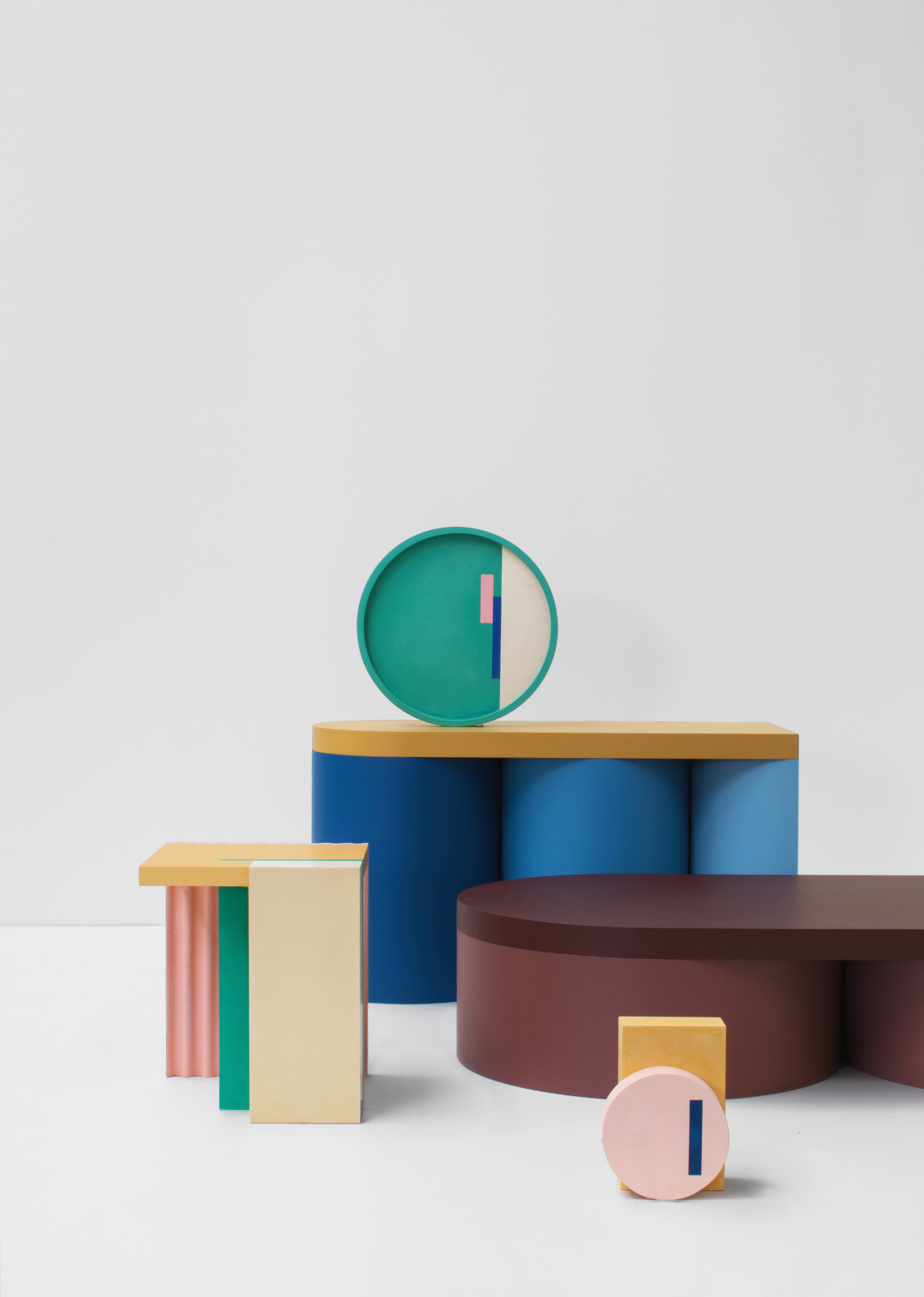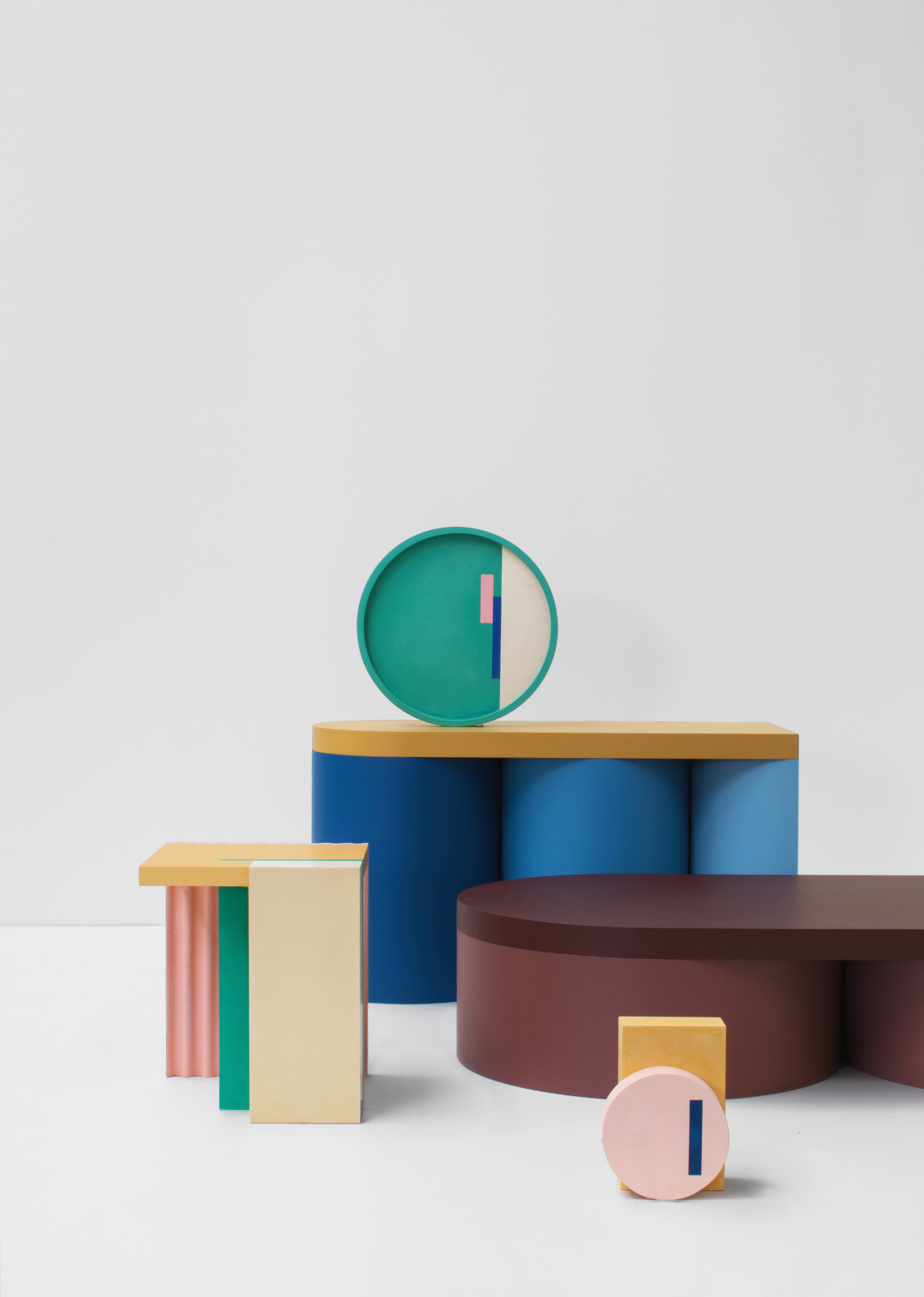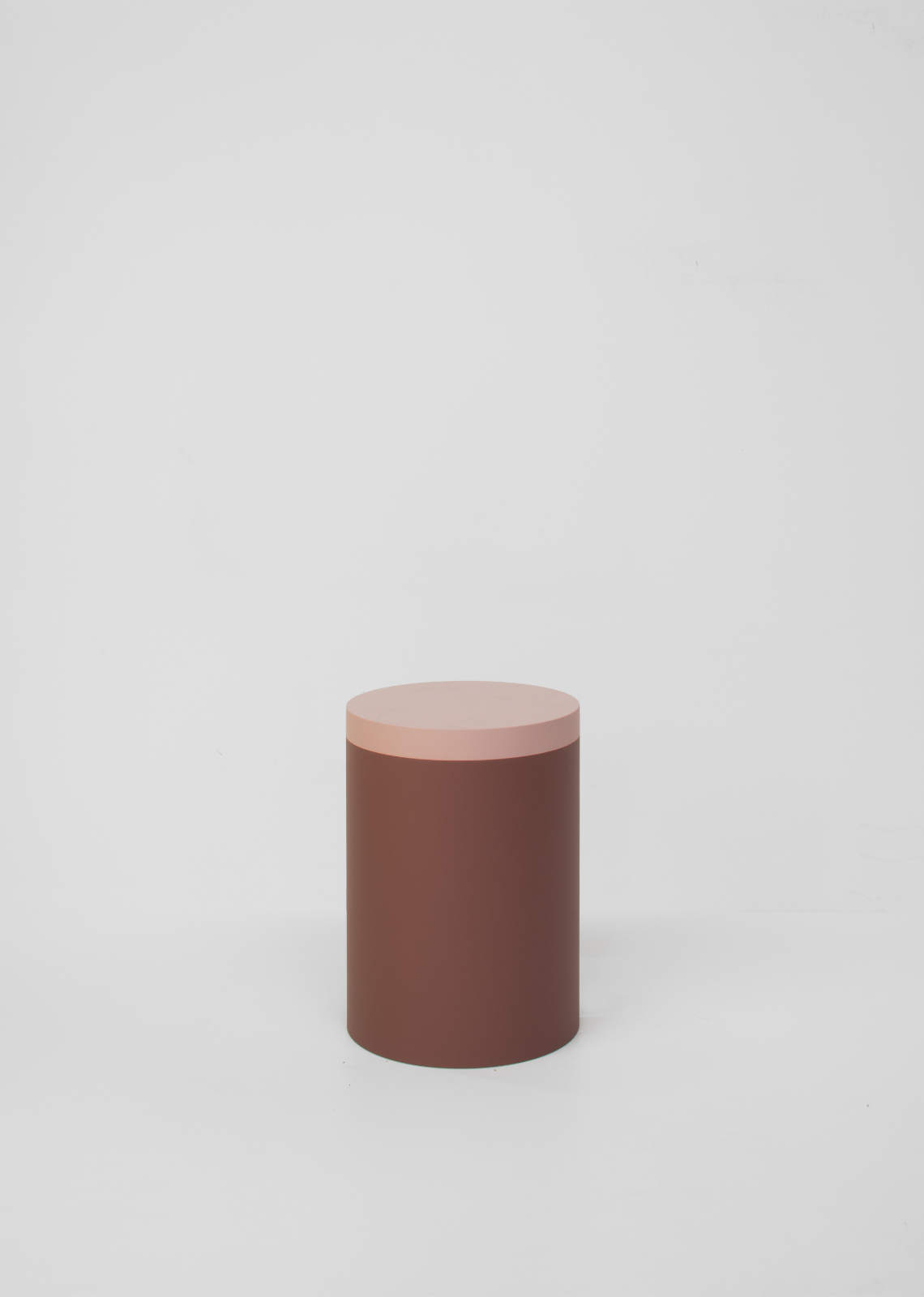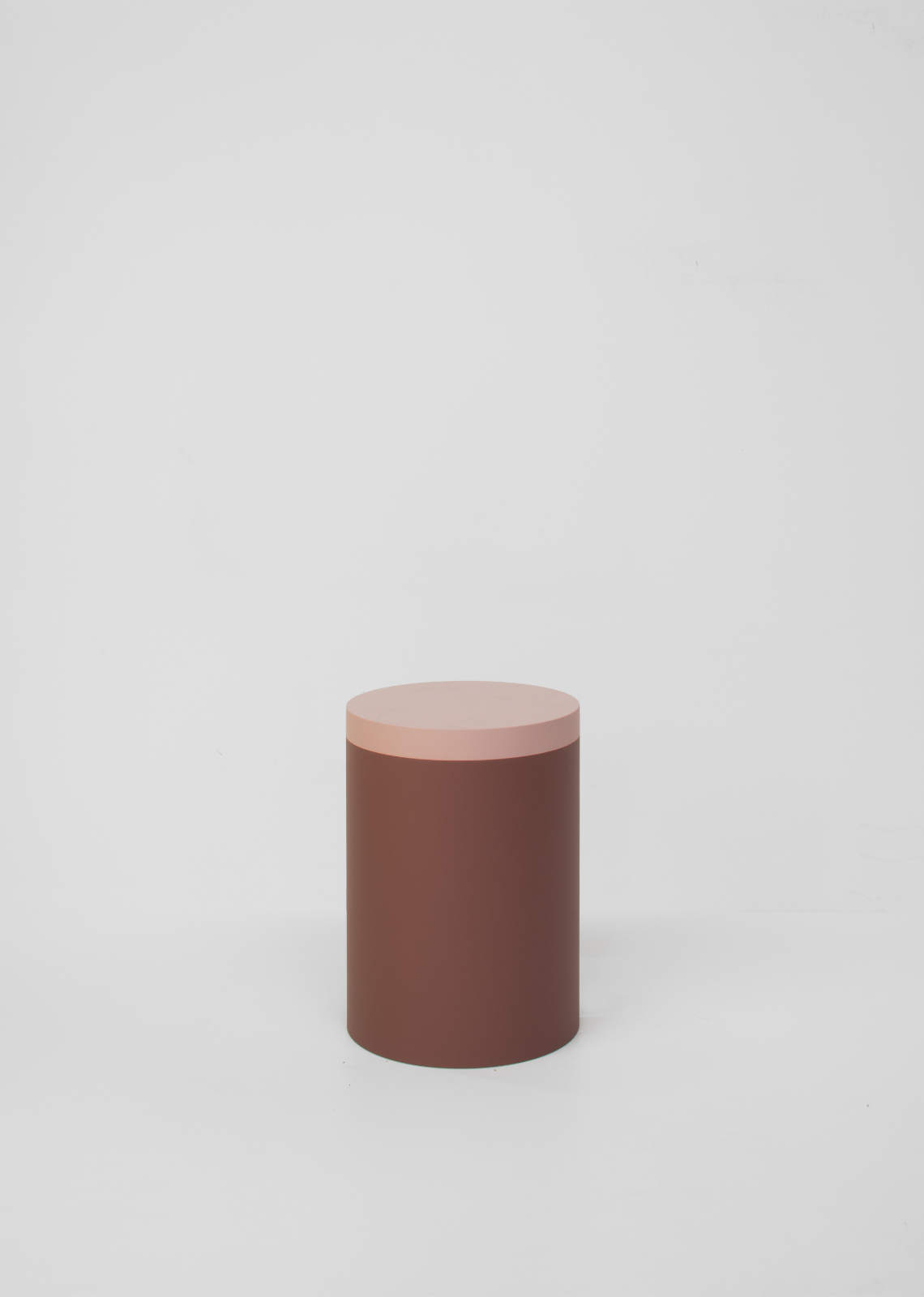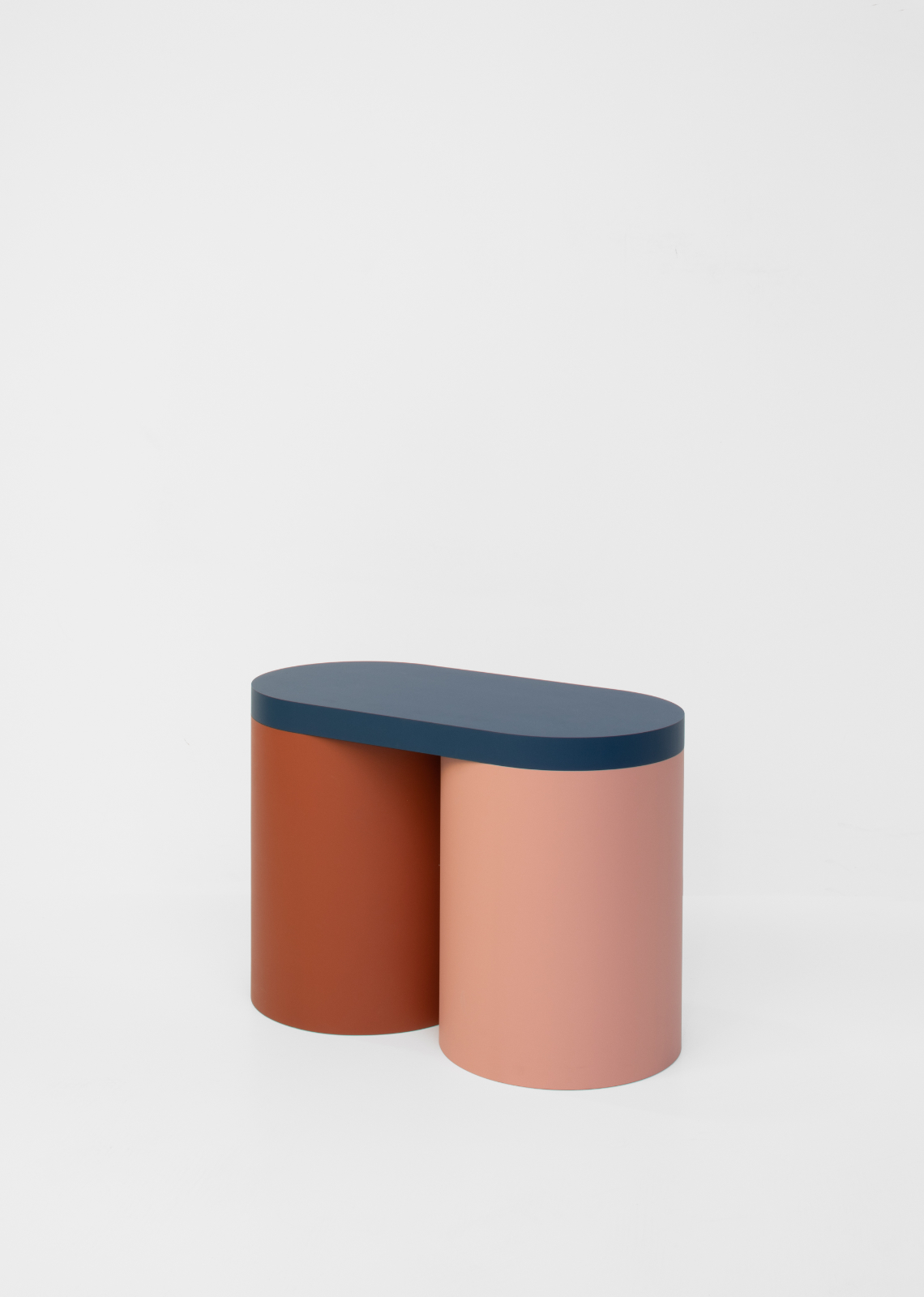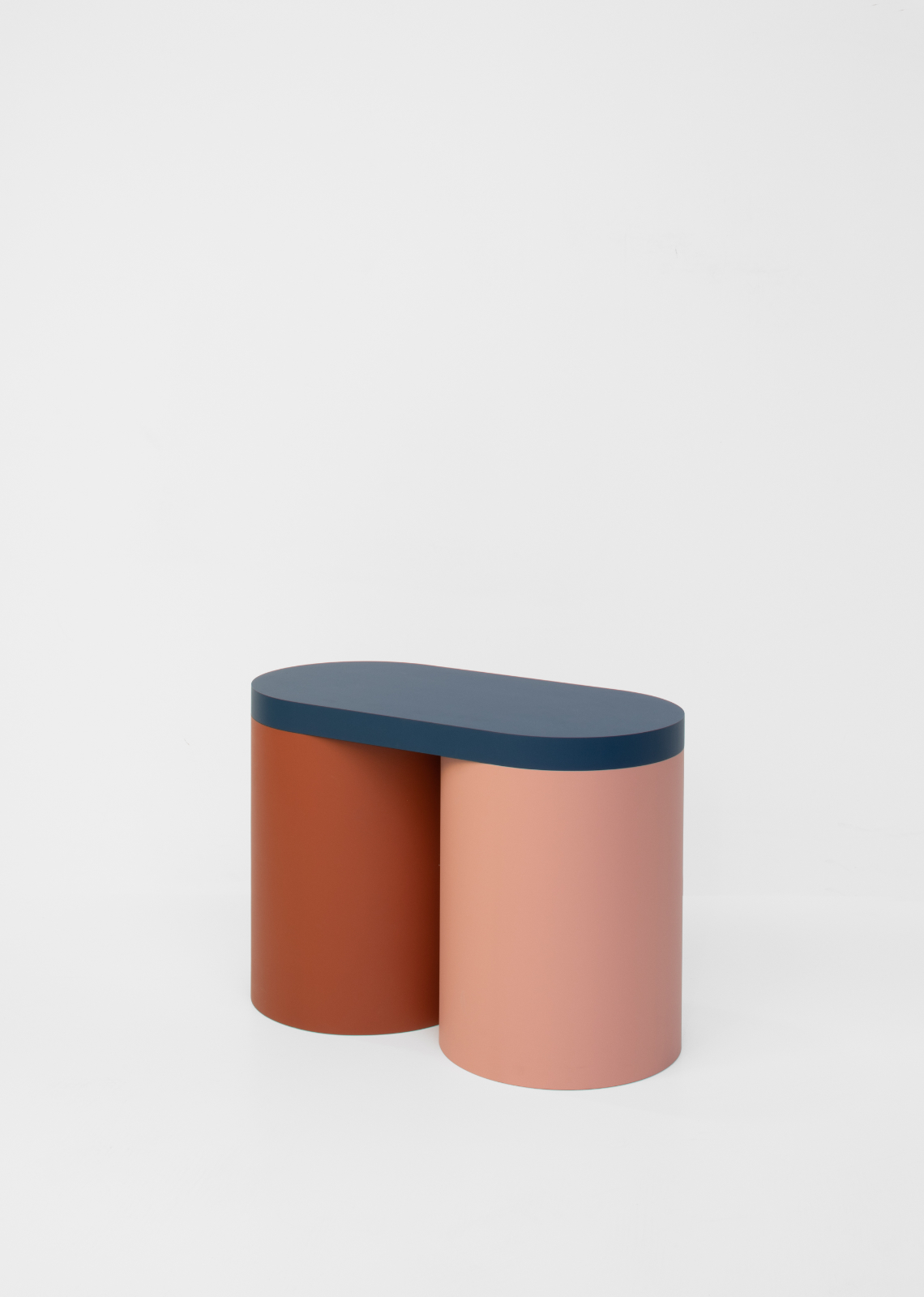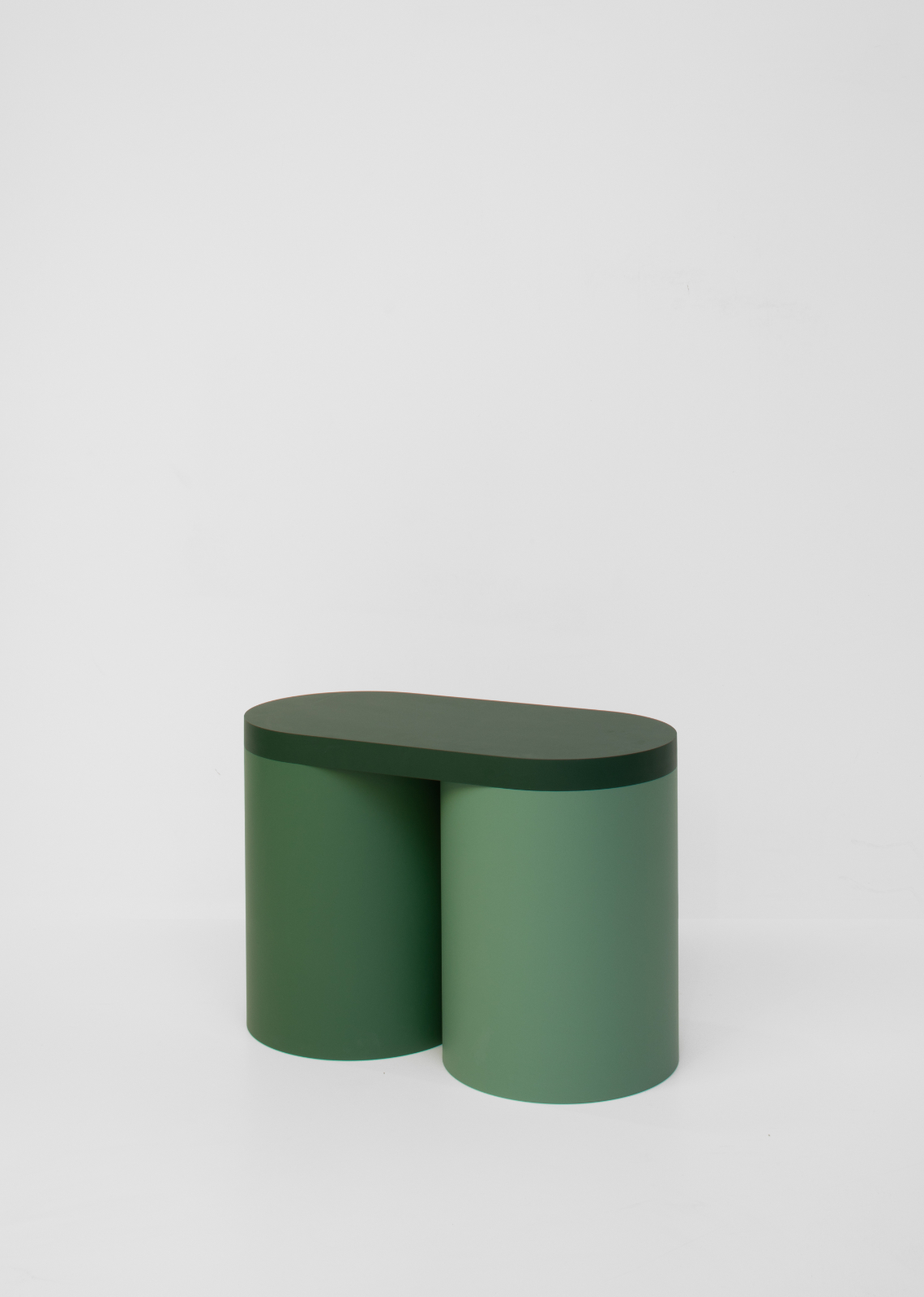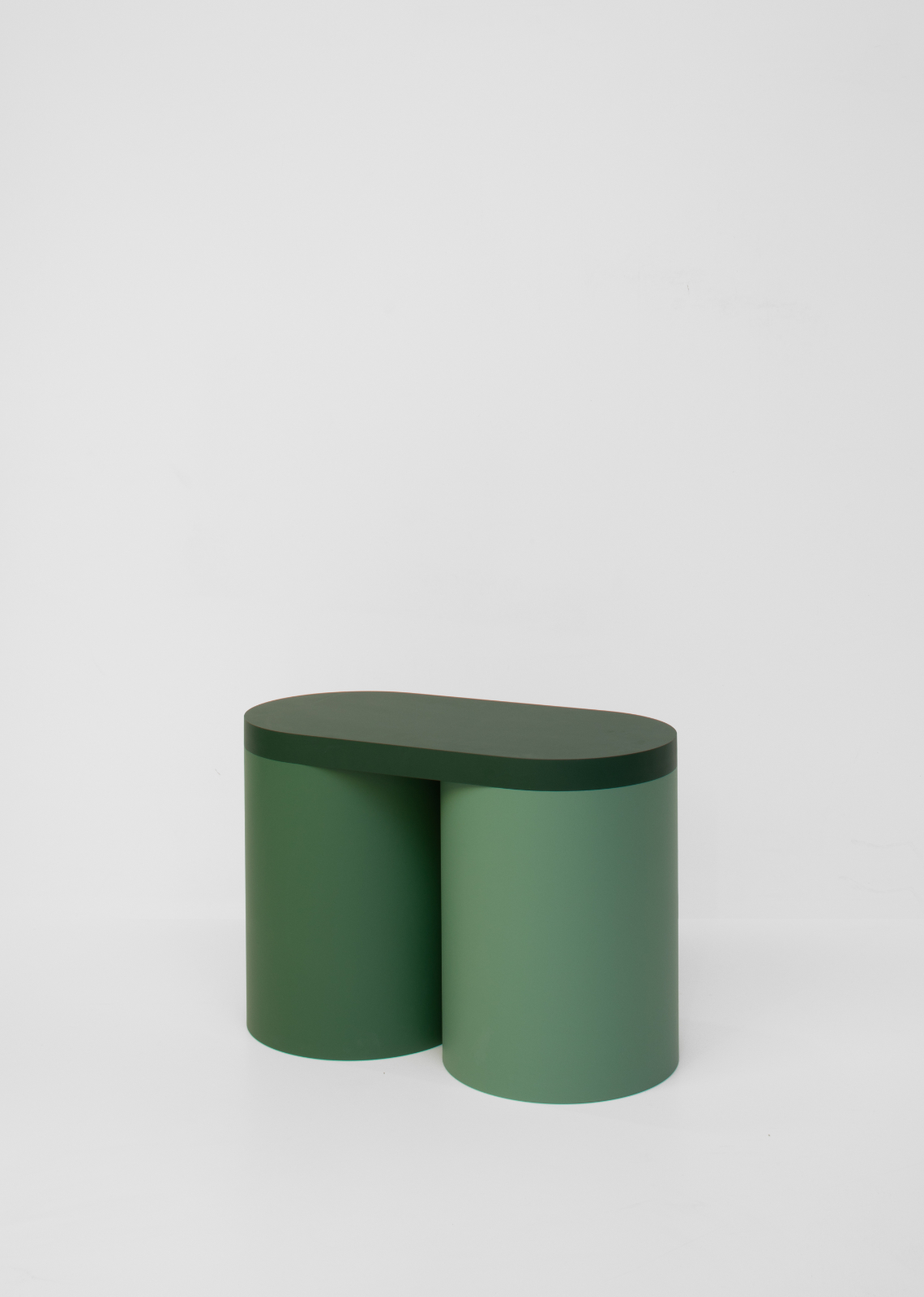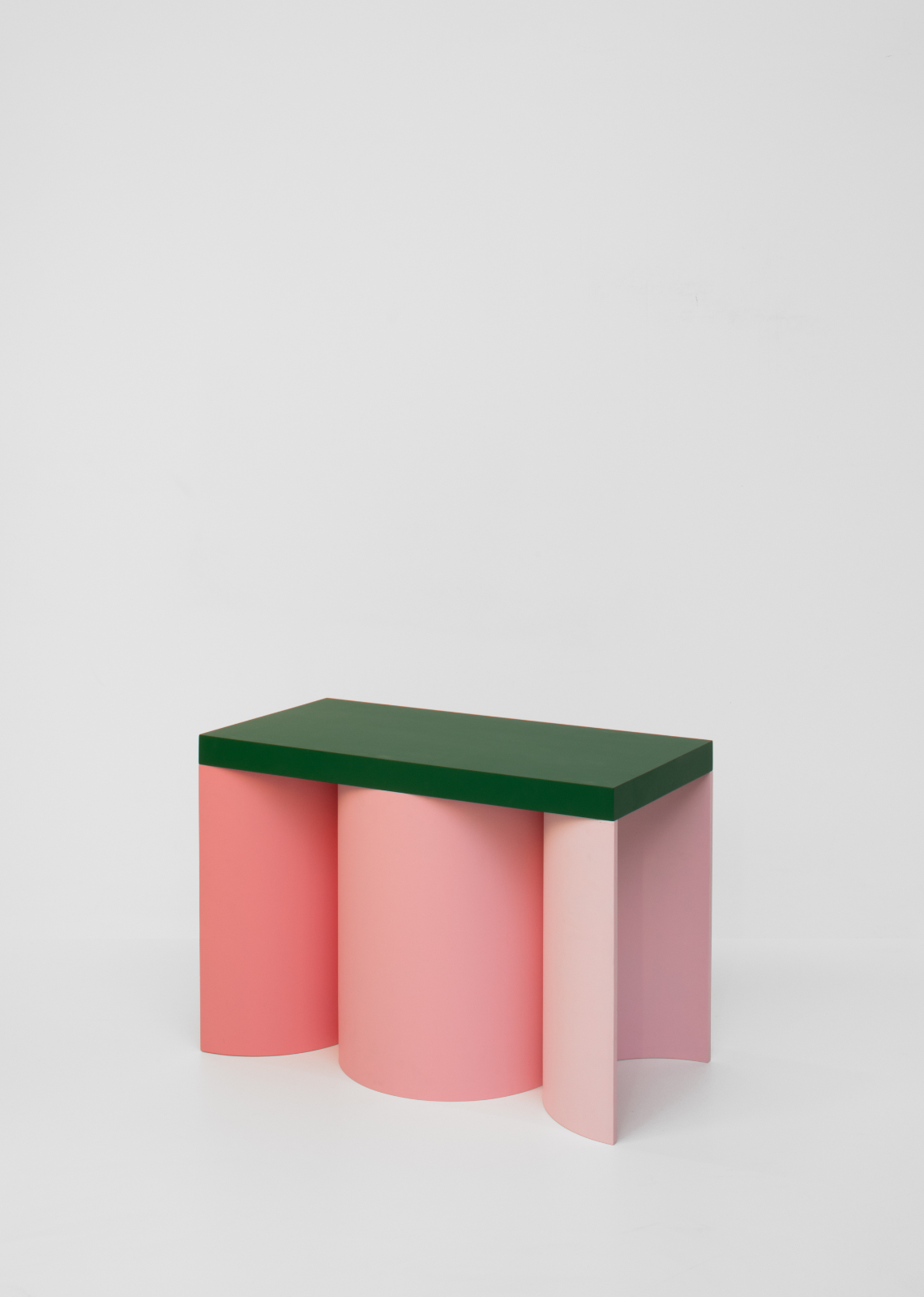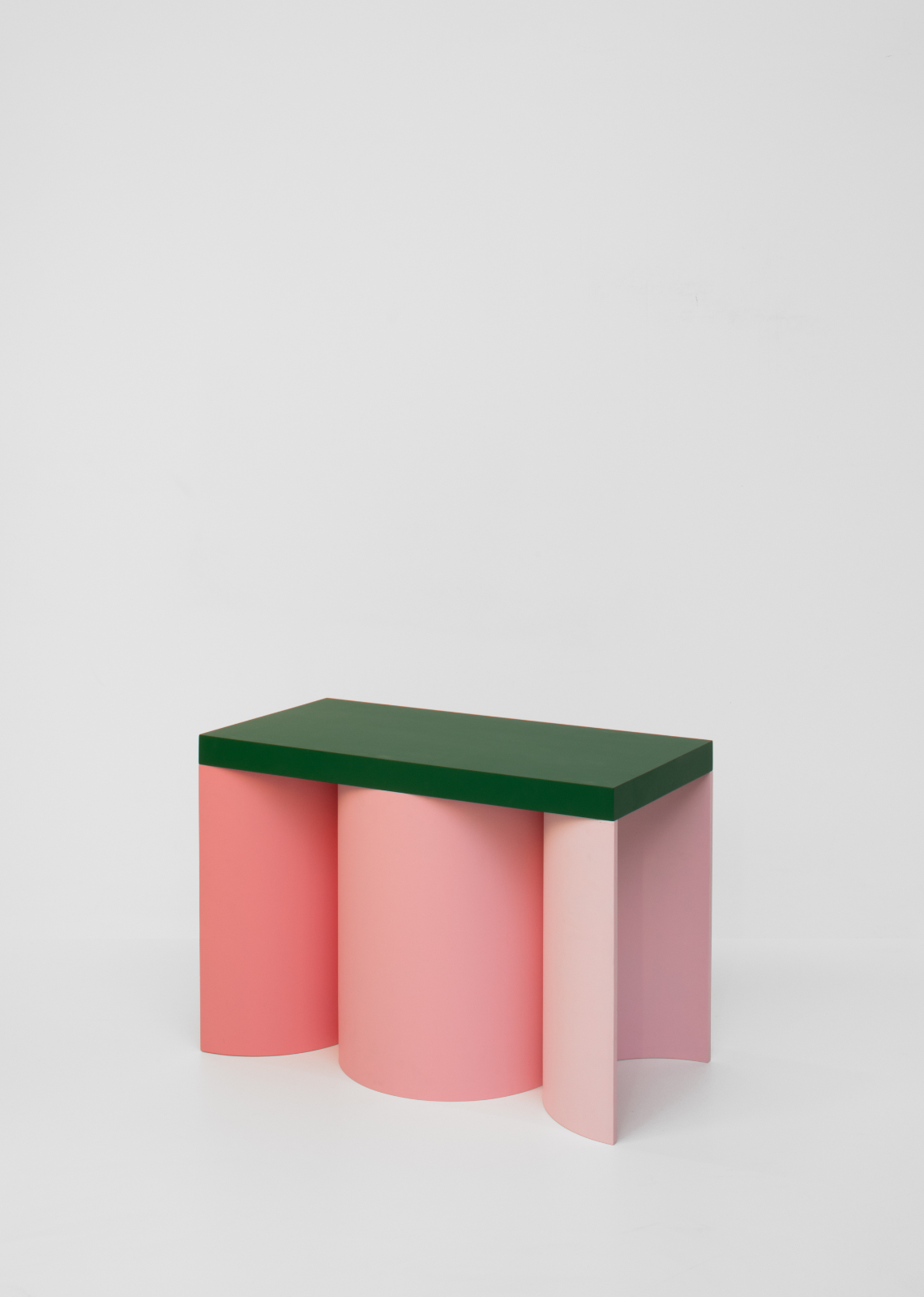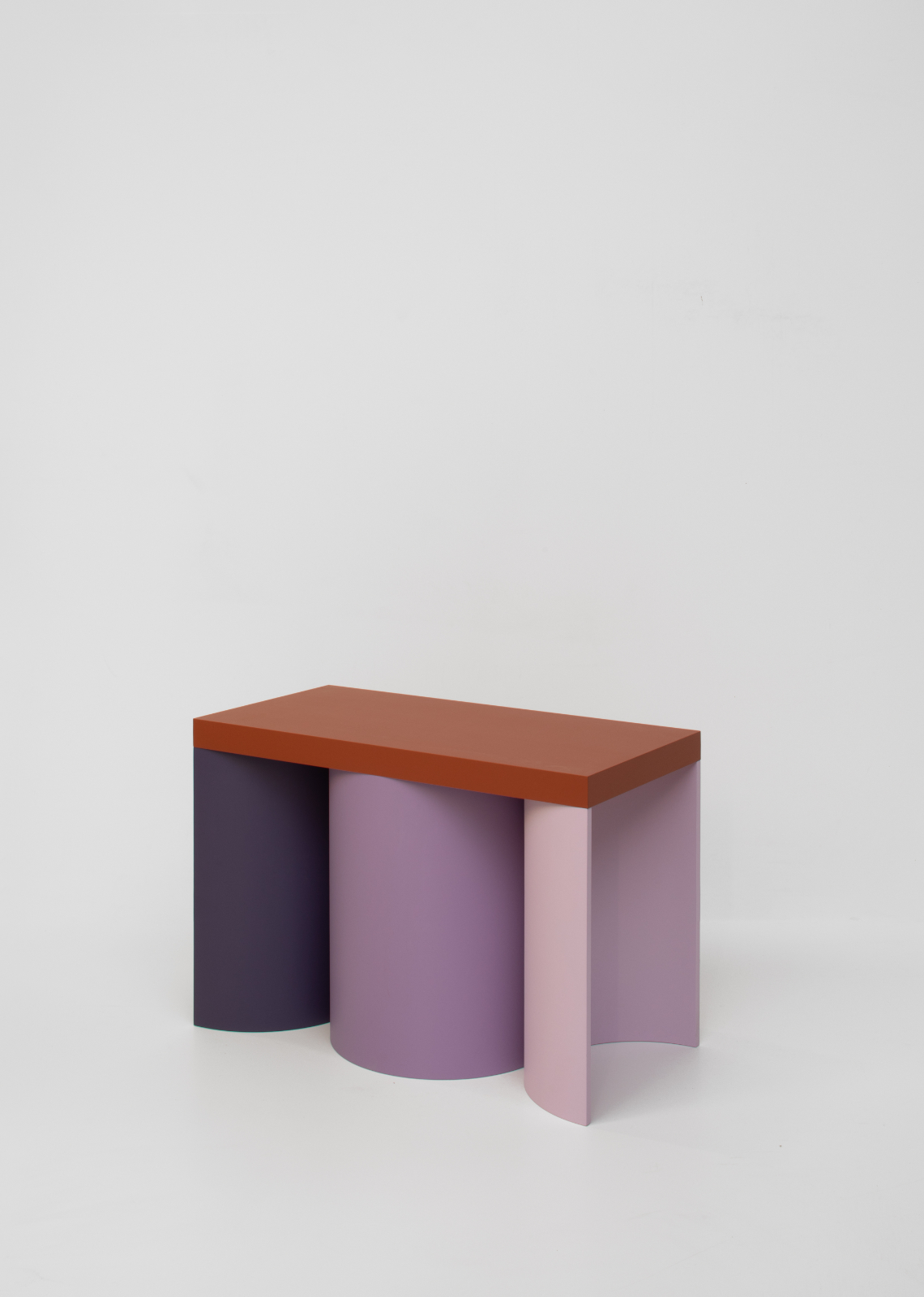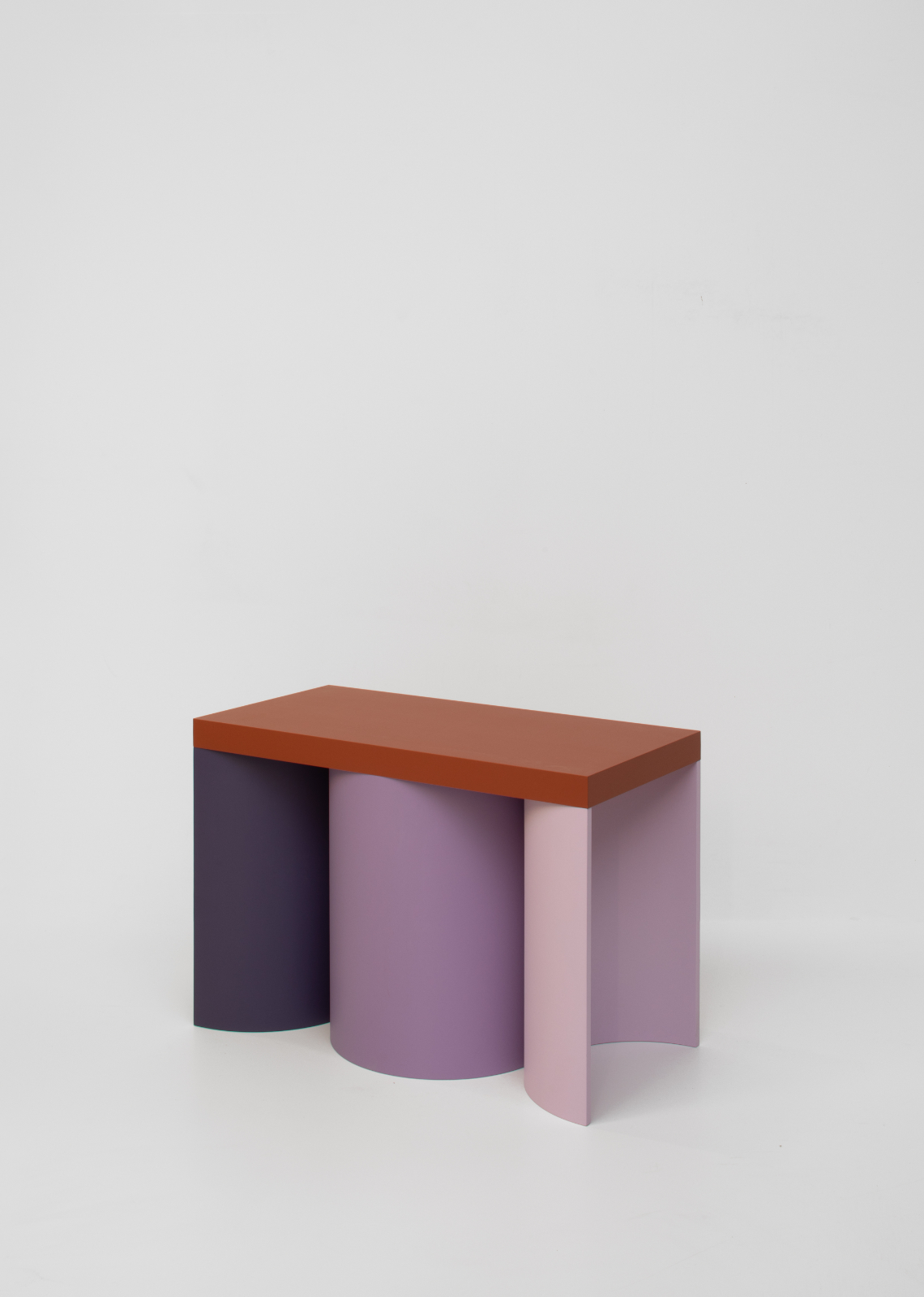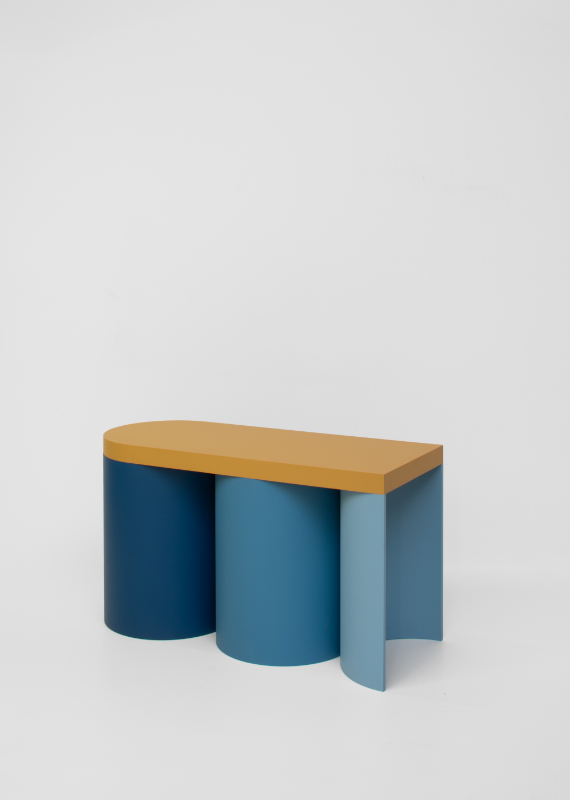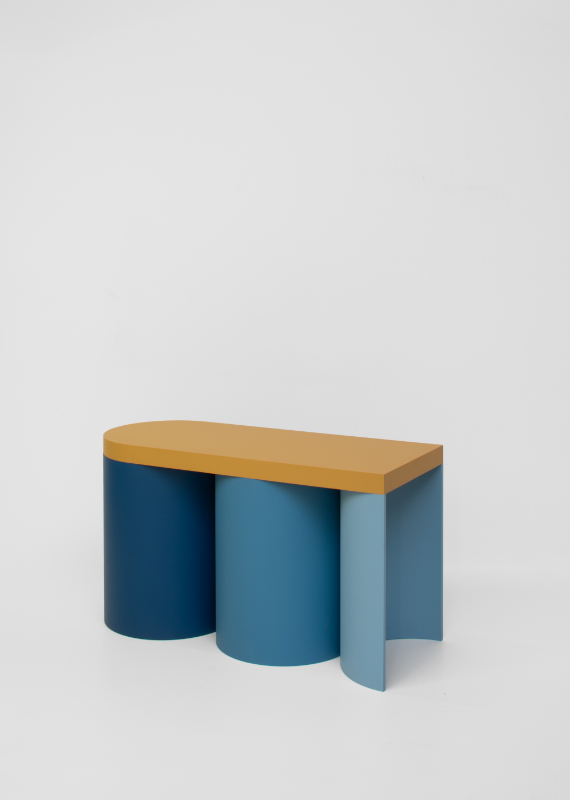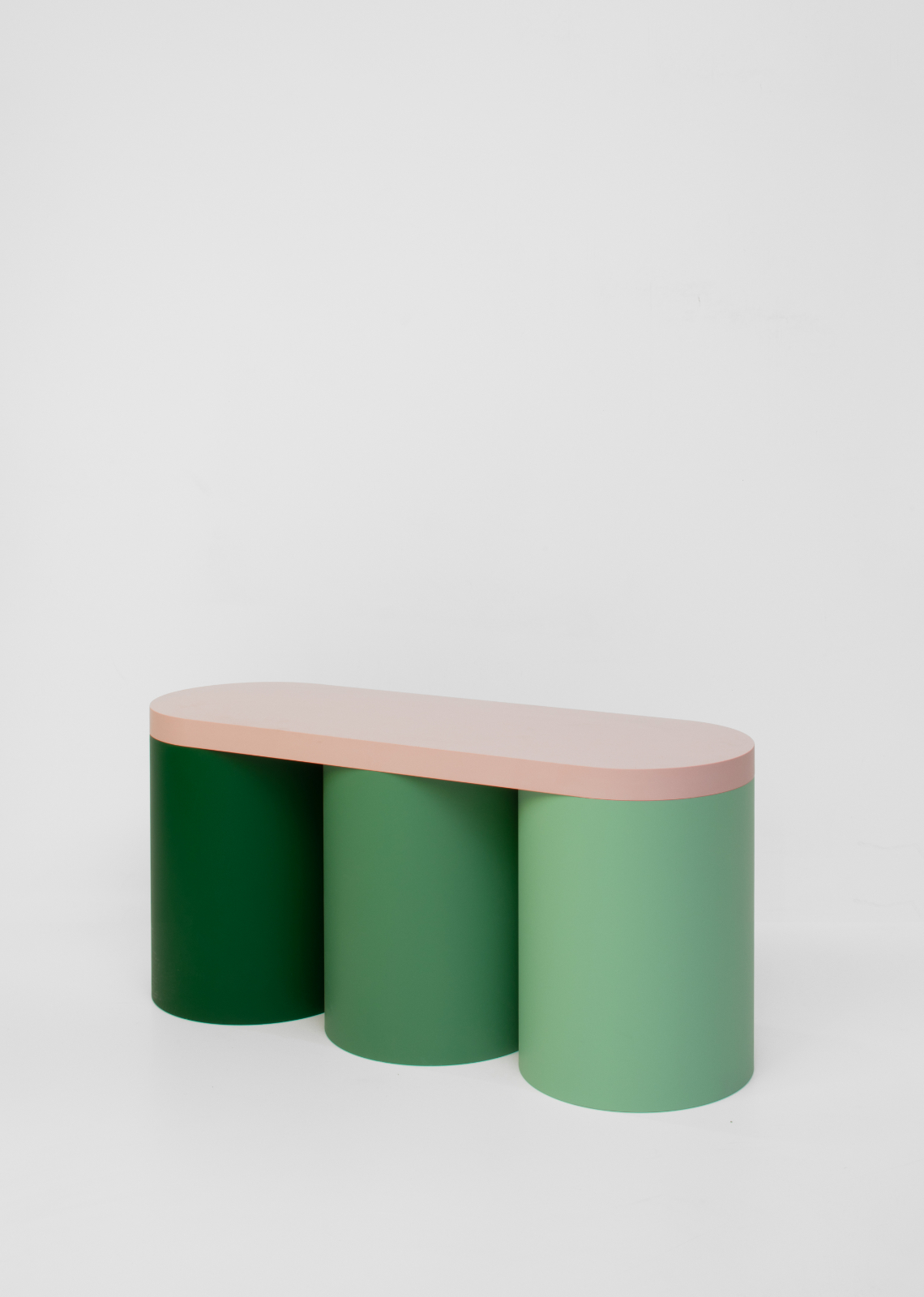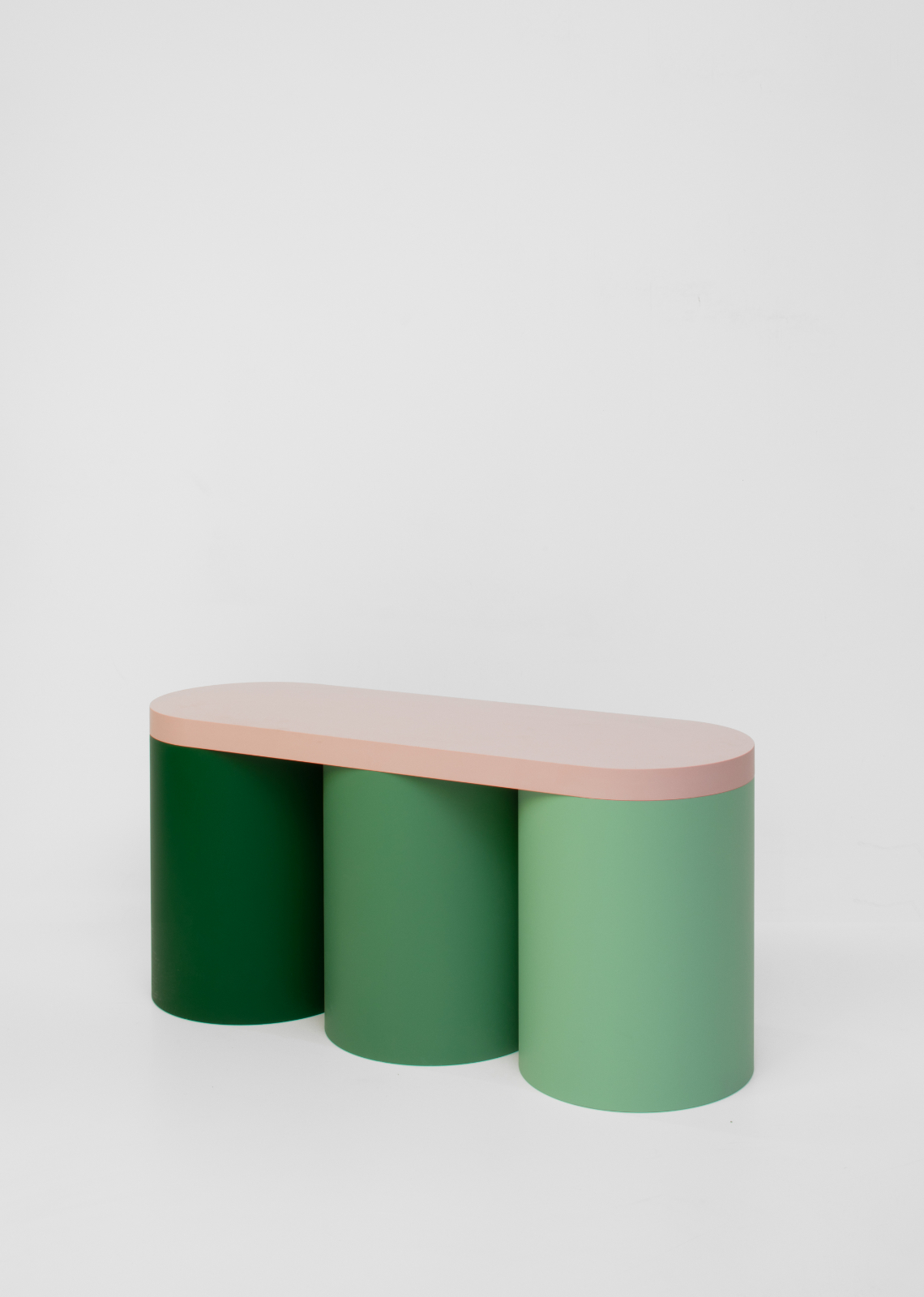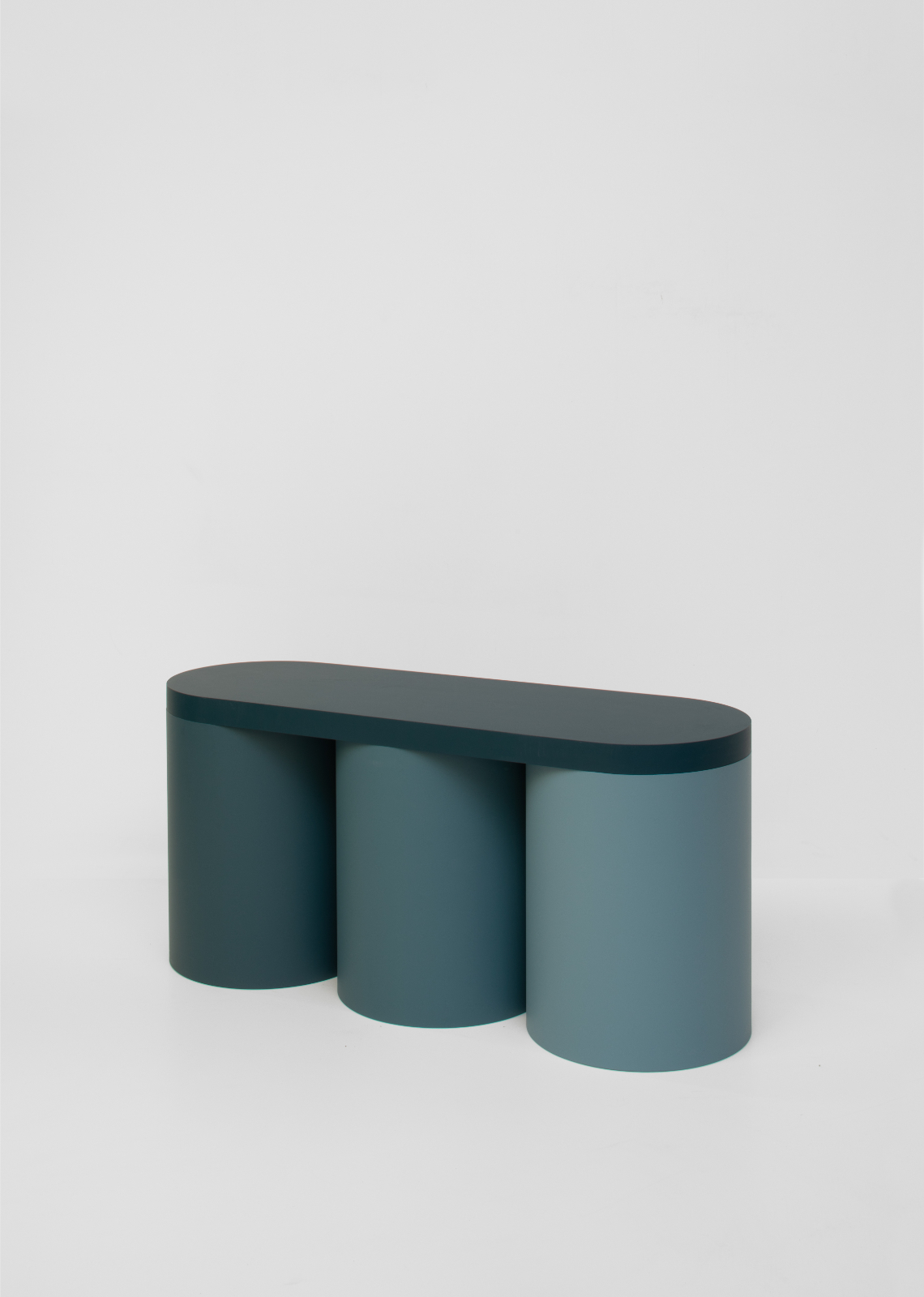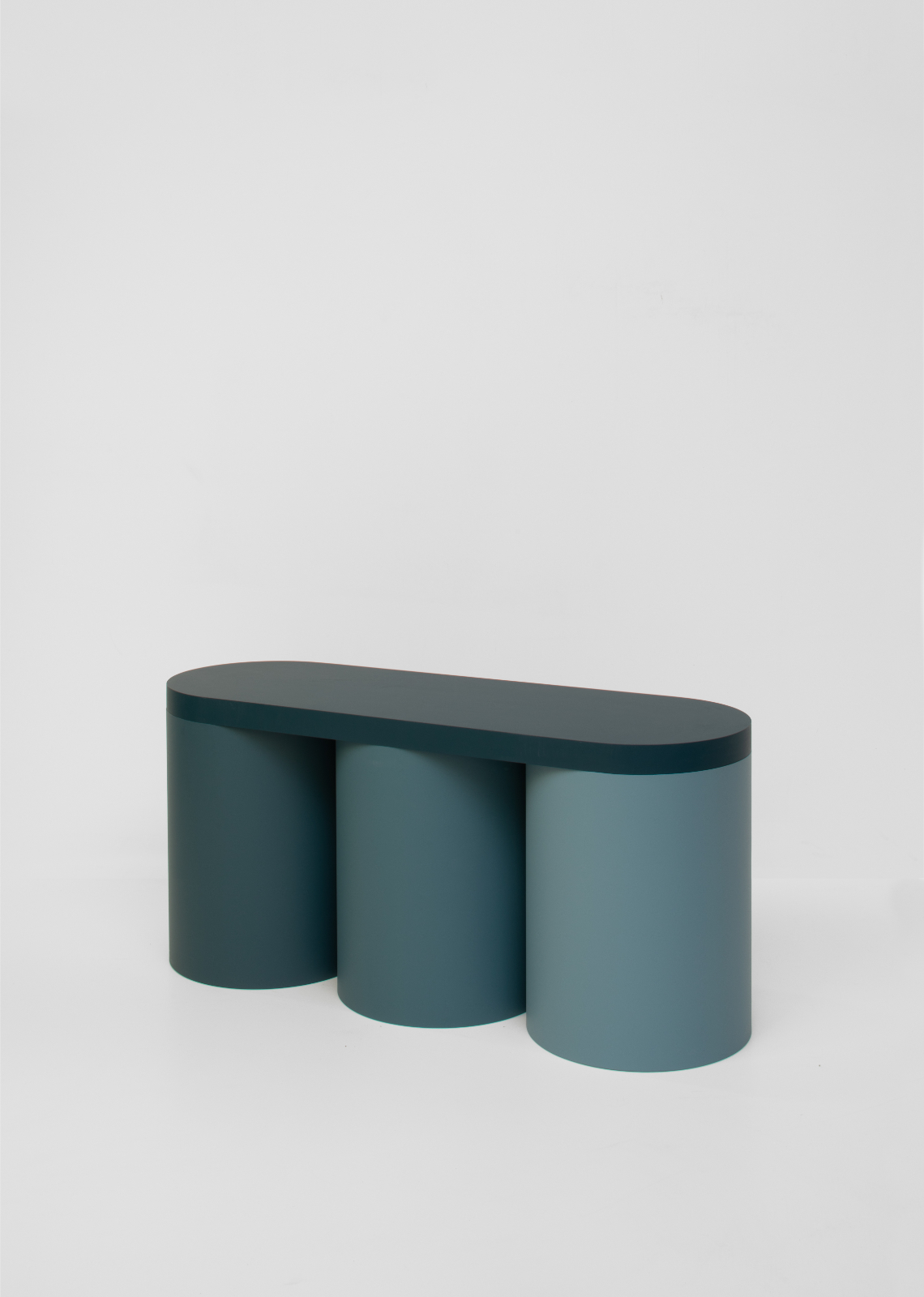 [unex_ce_button id="content_bn7wkoqkj" button_text_color="transparent" button_font="regular" button_font_size="40px" button_width="auto" button_alignment="center" button_text_spacing="1px" button_bg_color="" button_padding="10px" button_border_width="0px" button_border_color="#000000" button_border_radius="" button_text_hover_color="transparent" button_text_spacing_hover="1px" button_bg_hover_color="transparent" button_border_hover_color="#" button_link="home#portfolio" button_link_type="url" button_link_target="_self" has_container="1" in_column=""]tekst[/ce_button]